The well-loved celebration of reading is taking place once again this year. Take a look at our ideas for getting your children involved.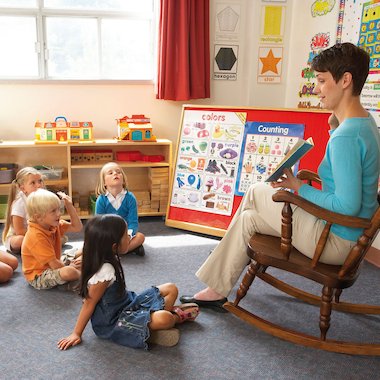 World Book Day (WBD) is a worldwide reading initiative celebrated in more than 100 countries. The aim of the event here in the UK is to help children explore the joy of reading by providing them with the opportunity to have a book of their own. You will hopefully already have received your WBD Schools Pack, full of activity ideas and resources. All children are also entitled to a £1 Book Token that can be exchanged for one of the six specially published WBD £1 Books, or redeemed against any book or audiobook at a participating bookshop or book club. Other than Dr. Seuss on the Loose!, all the other books feature two stories in one. Visit www.worldbookday.com for more details.
Take a look at our ideas for celebrating World Book Day this year…
Get persuasive
Task children with inspiring others to pick up a book. This will hopefully get them thinking about all the wonderful reasons there are for reading. Team keen readers up with reluctant ones to help get ideas flowing. Depending on age and ability, the children could create a persuasive poster or leaflet or even help plan a reading event.
Reading quiz
Set a reading quiz with the aim of getting children to dip into books that they may otherwise not think to open. The answers to the questions should be found within easily accessible books. To make the quiz more approachable, you could indicate the chapter or page where the answers can be found. Keep the quiz non-competitive by adding successful children's names to a list of 'top readers'.
Allocate time
During WBD (or perhaps the whole week) give your class short, regular opportunities (perhaps five minutes every hour) to read. It doesn't matter what they read – fiction, non-fiction, comics – just as long as they read something. You could provide a box of reading material for them to choose from. Perhaps they have to pull a book out without looking?
World of books
Invite the children to create a collage that describes the main features of the 'world' of their favourite book. First, ask them to list the world's main features. Are there dragons flying through the sky? Animals that talk? Spies around every corner? How is the book's world different to here? Who are the main characters? The collage can be combined to create a display that ideally includes the actual books the worlds are based on.
Amazing characters
Invite your children to pick their favourite book character. They should then think of as many reasons as possible why their character is the best. For example, do they have magical powers or another special talent, are they exceptionally kind or brave? Once they have collated their ideas, you could select pairs of children to hold a debate to decide which character the class prefers. The children should first present their ideas before the class are invited to ask questions and finally decide on their favourite.
Reading area
Challenge your class to create a reading area in your school. They should think together, and interview other children, about what is important in a reading area. Should it be quiet, comfortable, warm, light? How many readers should it accommodate for at one time? You could allocate the children a small budget to purchase materials for the area from, or encourage them to appeal to other children and teachers to make donations. The area could be unveiled to the rest of the school on WBD!
Story snapshots
Select five to ten particularly exciting or mysterious paragraphs from suitable children's books that ideally end on a cliff hanger. Read one out to your class each morning, and, after the reading invite children to think about what might happen next. After they've sat quietly thinking for a few minutes, hold a class discussion of their ideas. At the end of the week, invite the children to pick one of the books to read in full.
World Book Day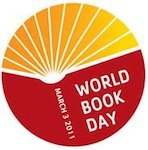 There are lots more ideas in the Child Ed PLUS resource bank for celebrating World Book Day, including activity ideas, story starters, and book suggestions. Take a look!
Image © 2011 photos.com/Getty Images