Year 6 teacher, Mel Campbell, reviews a range of picture books – suitable for Key Stage 1 and 2
Mel's top read!
The Arabian Nights by Wafa' Tarnowska, illustrated by Carole Hénaff (Barefoot, £17.99 HB)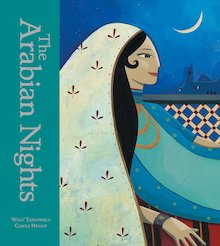 This is a classic compilation of tales, collected over centuries, from India, Persia and Arab countries. Younger children will be enchanted when read to, while older, independent readers will delight in engaging with this beautifully composed book complete with striking illustrations. From tender love stories to action-packed adventures, this book is an essential component of every school's library. Suitable for Key Stage 2.
Reviews for…
Key Stage 1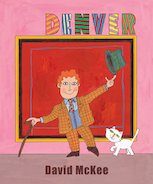 Denver by David McKee (Andersen, £10.99 HB)
Another classic in the making from this celebrated author, renowned for stories such as Elmer. As with many of David McKee's stories, there is a lesson to be learned. The main character, Denver, is a very rich, and popular, member of his community. That is, until a mysterious stranger arrives in the village and suggests that perhaps Denver doesn't deserve to have so much money when others have so little… Children will love reading this bright and boldly illustrated book, while also considering that we should be content with what we have.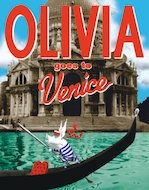 Olivia goes to Venice by Ian Falconer (Simon & Schuster, £12.99 HB)
This is an exceptionally engaging and subtly humorous book that throws together a mixture of fiction and non-fiction, beautiful photographs and endearing illustrations. The plotline is very simple and its pace upbeat as Olivia and her family explore Venice with its exciting history, beautiful architecture and enthralling landmarks (with many a gelato thrown in for good measure!). But, children will need to keep their eyes peeled, as Olivia may get into a spot of bother along the way…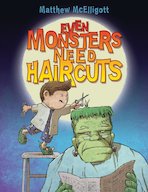 Even Monsters Need Haircuts by Matthew McElligott (Bloomsbury, £5.99 PB)
This is a light-hearted story telling the tale of a little boy who, every full Moon, sneaks into his father's barber shop and cuts the hair of the weird, wonderful and whacky monsters young children will be delighted to read about and look at!
Filled with many a visual clue and lots of questions to keep little minds racing, this story is certain to be a firm favourite, especially with young boys who like stories about ghoulies and ghosties!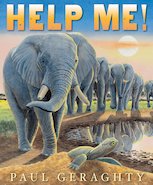 Help Me! by Paul Geraghty (Andersen, £5.99 PB)
Children will be amazed to discover that this wonderful picture book is based on real, documented animal behaviour. A lovely story to read to and with younger children, they will delight in the suspense created, and the surprising twists and turns that are revealed as the story progresses. This book can be enjoyed for merely pleasure alone, but children will also benefit from its educational content. The whole reading experience is heightened by the fabulous watercolour illustrations that complement the text perfectly.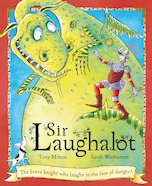 Sir Laughalot by Tony Mitton, illustrated by Sarah Warburton (Orchard, £10.99 HB)
This is a superb story told in verse that is guaranteed to put a smile on even the grumpiest of little faces! Sir Laughalot heads off on a quest to find an enemy to fight, but always seems to end up in stitches! Will he finally meet his match and stand up to his rivals? Find out in this bold and bright tale suitable for younger children.
Win, win, win!
Don't forget to visit the Giveaways section for a chance to win these books!
Key Stage 2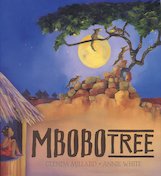 Mbobo Tree by Glenda Millard, illustrated by Annie White (Frances Lincoln, £11.99 HB)
This is a charming folktale that revolves around a small village, whose people live in unison and harmony. One day, a baby is found swaying in the branches of a special tree and the villagers name her Tiranamba Adesimbo Mbobo. The baby is nurtured and loved dearly as if she were one of their own, however she never speaks a word – not until the tree she was found in becomes endangered. A stirring tale about bravery and valuing our natural surroundings, children will enjoy hearing and reading it time and time again.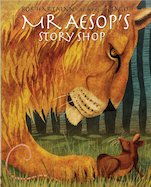 Mr Aesop's Story Shop by Bob Hartman (Lion Hudson, £9.99 PB)
Classic, well-known and well-loved fables such as 'The Lion and The Mouse' 'The Fox and The Grapes' and 'The Hare and the Tortoise' are retold in this beautifully illustrated book, with the morals of each story highlighted at the end. The enigma that is Aesop was researched by the author Bob Hartman and has been used as the narrator throughout as an additional thread that pulls the stories together.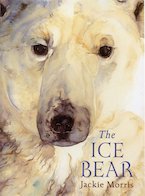 The Ice Bear by Jackie Morris (Frances Lincoln, £11.99 HB)
It is the dawning of time. A polar bear cub is taken from his mother and a childless couple are finally given what they have always yearned for. The link between these two events is Raven, who, as the story unfolds, orchestrates a chain of events that will force one of the story's characters to make a heart-wrenching decision.
This touching and thought-provoking narrative is accompanied by stunning watercolour illustrations, and serves to remind us that all of our actions have consequences.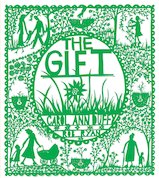 The Gift by Carol Ann Duffy, illustrated by Rob Ryan (Barefoot, £10.99 HB)
This is a heart-warming and moving tale that encourages the reader to reflect upon the mysteries of life. A young girl, collecting flowers in the woods, encounters an enigmatic old lady. This lady, seemingly reading the girl's thoughts, agrees to grant her a wish in return for a flower necklace. The clever story unfolds, taking you on this girl's life journey, through a marriage of text and dramatic illustration, leaving you wondering if the wish will be granted, or whether the choices made and the chain of events that occur throughout her life are facilitating it.