Watch Anthony Browne's presentation at the Scholastic stand at the BETT show, 2011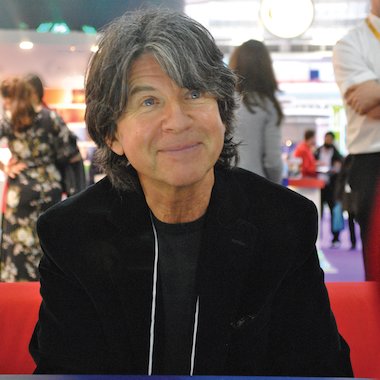 January marked the highly-anticipated launch of Scholastic's brand-new digital literacy resource, Read & Respond Engage.
The new series was unveiled to expectant crowds at the 2011 BETT Show in London by Children's Laureate Anthony Browne. He explained the origin of his book, Gorilla, and then read it aloud to an appreciative audience. Anthony also spoke about the importance of picture books in engaging children, as young readers can spot clues in the pictures that 'tell part of the story that the words don't tell'.
Here's Anthony Browne's presentation in full:
The Read & Respond Engage programme uses innovative technology to bring world-class books to life, engaging children with reading on a deeper level. With works by world-class authors (including Anthony Browne, Michael Morpurgo and Roald Dahl) and a rich range of online teaching resources, Read & Respond Engage is guaranteed to get children reading, writing and talking about books.


For a limited time only, Scholastic are offering these free trial Read & Respond Engage titles:
We're Going on a Bear Hunt by Michael Rosen and Helen Oxenbury (ages 5–7)
The Iron Man by Ted Hughes (ages 7–9)
Street Child by Berlie Doherty (ages 9–11)
To find out more and to order your free sample, visit www.scholastic.co.uk/engage