An activity which promises increased harmony, focus and peace? No wonder practitioners are flocking to find out about children's yoga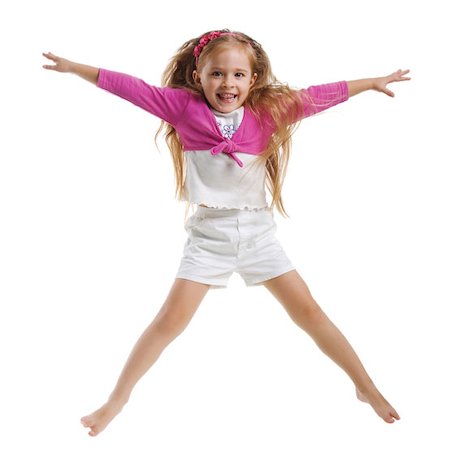 In this article:
Introduction
Yoga is an ideal choice for practitioners looking for an alternative activity for their little ones, with benefits that are far-reaching. Yoga teaches a respect for the body and spirit, encouraging participants to consider their overall health and lifestyle choices to see that they are making sound decisions regarding their body, environment, and relationships. It helps build confidence and morale and is great fun. There has been a resurgence in popularity for the age-old practice of yoga, with its proven effectiveness in improving mental clarity and emotional balance, along with its numerous physical benefits. The rise in popularity hasn't been confined to the adult sphere as growing numbers of children are discovering that this special method of exercise can be great for them as well.
Lessons in Lotus
Many nurseries and schools have recently made the bold decision to include yoga in their curriculum. As Fenella Lindsell, founder of Yoga Bugs, explains: 'Schools, nurseries and councils have been really enthusiastic about the benefits of yoga for children as an activity for them to enjoy during and after the school day, and as part of the Family Learning Programmes. Yoga can lay the foundation for a healthy understanding of the body; what it needs to function well and how to look after it as children grow and develop into young adults.'
Yoga Bugs were featured on Dragon's Den in 2006 and gained tremendous exposure and consequential interest, and they are going from strength to strength. So how does it work? 'We teach yoga to two-and-a-half to seven year olds through creative adventures that weave yoga postures, breathing and relaxation techniques into stories where the children are always the hero. We explore texts like The Gruffalo, The Hungry Caterpillar, and Room on the Broom.'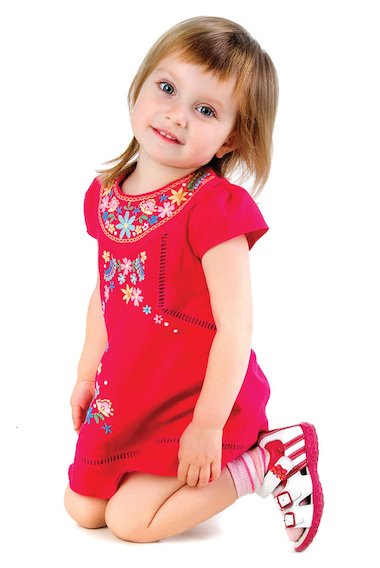 Three poses that nursery nippers can easily get the hang of…
1. Downward Dog:
Start them on their hands and knees, with their arms straight and hands positioned underneath their shoulders. They should curl their toes under and breathe out as they lift their knees up and straighten their legs. Think of a dog stretching when they wake up; they can bark or growl if they wish.
2. Child/Mouse pose:
They kneel on the floor with their bottom on their heels. Lower and rest their forehead on the floor, place their arms by their sides with palms facing up. Stay as still as a mouse and if they fancy they can 'squeak' like a mouse.
3. Cobra/Snake pose:
They lie face down on the floor/yoga mat and rest their forehead on the mat. Place their palms flat on the floor, elbows pointing up and hands directly under their shoulders. They gently lift their forehead and chest up from the ground. They should keep looking straight ahead; hiss like a snake if the mood takes them.
The ripple effect
Interest from educational establishments inspired June Rowlands to start a yoga business in 2005. June believes yoga's flourishing popularity is down to the pressures of modern living; 'Life is hectic, busy and full of decisions every minute of the day. We need subtle skills to manage this schedule. Adults and children alike look to the comfort of calm and quiet activities that can be fitted into a two minute time slot.' Helping children to learn the basics from the outset can give them a truly beneficial coping strategy, June says; 'Yoga breathing, focussed mind and physical stretches provide this unique combination balancing the system, reducing stress and promoting well-being.'
June offers a unique programme for teachers, class assistants, parents and careworkers to learn how to integrate yoga techniques into the curriculum, nursery or classroom. The workshops enable those with no previous yoga experience to lead babies, nursery and primary school children in yoga sessions. As a former teacher June knew that yoga could work well in the nursery and school environments. She believes that practising yoga can affect the entire nursery or school culture. 'The main plus is in the "ripple effect". It actually calms the staff and adults who work in the setting too so it's a win-win situation,' June proclaims.
Christiane Kerr, another former teacher, began teaching yoga in 1999. Her organisation, Calm For Kids, offers workshops and classes for practitioners who wish to use yoga in their sessions. Based in London, practitioners attend weekend courses, learning to teach children from two to seven years. 'The classes are geared towards adults with some previous yoga experience', explains Christiane. 'It's great for helping motor skills development and encourages children to get in tune with their body and their breathing. We teach yoga through songs, rhymes and themes that the children are familiar with. We have a jungle theme and a park one too, where we think of the animals we might see.' The teacher-friendly sessions include a pack to take away with a CD and photo cards illustrating poses.
Chill out time in the nursery
Staff at Staunton Montessori Nursery have been incorporating yoga into their children's sessions for around four years now. Director Robert Staunton, tells us how it all started: 'My colleague Lisa had spent some time in India and due to her experiences we felt she would be the ideal person to lead us in this. We researched what was on offer and came across Calm for Kids.'
Robert couldn't be more positive about the introduction of yoga into their nursery; 'It ties in brilliantly with the ethos of the EYFS – in yoga "every child matters" in an entirely holistic way.'
Lisa does sessions twice a week for up to 40 minutes with children aged three to five years. 'Most importantly it is great fun for the children', Robert explains. 'They get to make animal shapes and noises, they are using their bodies, and we use a CD incorporating child-friendly music, which really gets them using dance and drama, too.'
'The children have time to chill and be calm for once', Robert says, noting how this is something they rarely get the chance to do at nursery. 'They may have a nap but other than that it's pretty full on in the nursery session so just having some peaceful relaxation time is vital.' The pace and content varies throughout the session and always ends with a lying pose, where the children each hold a lavender bag and lie on a mat. 'It's a whole sensory experience; they have time to breathe and focus on their bodies and their senses.'
He also feels it ties in well with other areas of the EYFS. 'It's a particularly powerful tool for teaching cultural awareness. When teaching Diwali, we can tell the story and light some candles, but to perform yoga and understand its origins in India can help them appreciate other cultures more fully.'
Yoga is an ideal way to teach PE in the early years. All too often nursery and school children have a dread of PE lessons in their usual format. Yoga is welcome relief since it is totally inclusive and non-competitive. Fenella says, 'While some children may not be the star of the show in football, they can really shine in yoga.' It is also accessible for many children with special educational needs: 'Children with additional needs often have very low muscle tone. Because these children can be extremely flexible, they have an advantage when it comes to yoga. They benefit from strengthened joints, improve their co-ordination and develop their imagination,' she explains.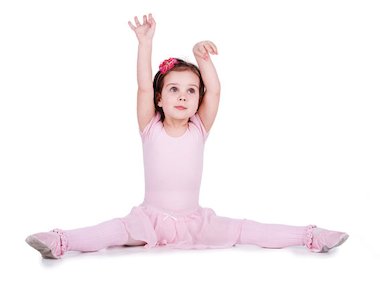 More information:
Images © tan4ikk/www.shutterstock.com