Taking inspiration from Victorian art and architecture, explore line, tone, texture, colour and composition, through the traditional genres of still life, landscape and portraiture
Key Stage 1 activities are also available.
Activities
1. Portraits
The photographs we currently store on our mobile phones could be regarded as part of a tradition that dates back centuries. In Victorian times, many people carried painstakingly painted miniature portraits of their loved ones around with them, sealed into clasps. This activity revives this antiquated practice, while providing opportunities for children to develop their fine motor skills.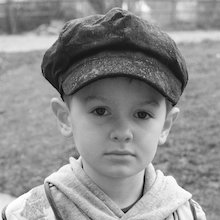 Remind children that, among the decisions they have to make when creating an artwork, scale is something they need to consider: some artworks are huge while others are tiny.
Talk to them about the role miniature portraits played in Victorian times, and provide them with illustrations of examples.
Provide watercolour paints (the little blocks in metal containers are best for this) and thin brushes and demonstrate how to use a brush to carefully apply a small amount of water to a block of colour and apply it to the page.
Encourage children to practise making small, specific brushstrokes on spare sheets of paper before beginning their portrait. Colours can be mixed in the spaces on the container of the paints, or on the paper itself.
Children should choose between painting self-portraits – ideally from small, hand-held, plastic-backed mirrors – or making portraits of classmates taking turns to pose.
Complete the activity by designing and creating a small, oval frame to surround their painting.
2. Still-life paintings
Many people have negative memories of lessons spent making still-life drawings of apples and pears. Providing children with some 'ownership' of the objects they include in their arrangements encourages them to personalise this process and to take a stronger interest in succeeding with what can be a challenging task. This activity places a strong emphasis on the use of line and texture in drawing and, since minimal mess is involved, would be ideal to carry out during a visit to a collection of toys or objects at a local museum.
Begin by talking to children about the toys/games they play with and the similarities and contrasts between them and their Victorian counterparts.
If you're working in school rather than a museum, ask children to bring in examples of their toys/games that they think Victorian children would have recognised – such as an old teddy bear.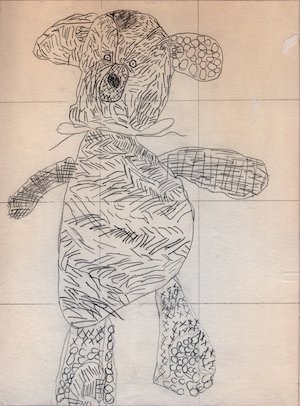 Lightly sketch the general outline of the object onto paper before looking more closely at the detail of the object, its tones and textures.
Talk to children about how these tones and textures can be represented by carefully making repeated lines and patterns. These patterns could, for example, consist of dots, crosses, circles, and so on.
Extend the activity by scanning or photocopying the drawings, cutting around the copies and assembling into a group collage.
3. Landscapes
One tradition that was maintained by artists during Victorian times was the practice of making transcriptions, or copies, of artists' work. Galleries such as London's National Gallery would be closed to the public for one day each week in order to allow artists in to make copies directly from the original paintings in the collection. This activity revives that tradition, and in doing so provides opportunities for children to pay close attention to the details of artists' work.
Begin by encouraging children to select examples of artworks by 19th century artists that appeal to them. The example below is inspired by a Van Gogh painting of a church.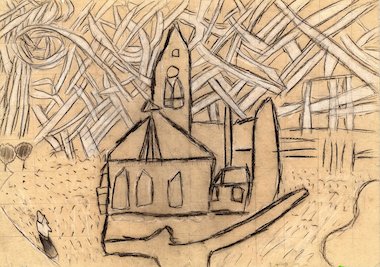 Print out or photocopy the images and provide children with pencils and rulers.
Demonstrate how to 'square up' the image by drawing a set of horizontal lines across the image 4cm to 5cm apart, then a set of vertical lines the same distance apart. For an A4 image you should have around 24 squares.
Now, draw the same number of squares on a larger sheet of paper.
Look closely at the original image and carefully transfer it to the larger sheet of paper. Remind children to observe how the lines travel from one square to the next and to draw these lines (rather than completing one square at a time).
Encourage children to look closely at the details of the original image. In the example shown here, Van Gogh's thick brushstrokes in the sky have inspired some wonderful chalk and charcoal markmaking
Finally, choose one of the images as a starting point for a whole-class artwork using

ICT

. Each child should take one square of a particular drawing or painting and recreate it using art software on the PC. When completed, each image can be printed and assembled into a large-scale class artwork.