Take a look at a slideshow tracking the journey of water from the snowy top of Mount Kilimanjaro, into a long pipeline, and down to the flower farms in Nairobi that supply flowers to the UK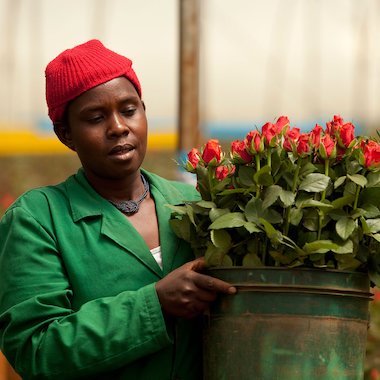 Photos of Kenya and Nairobi
In February 2011, students and tutors from the University of Central Lancashire visited Kenya to collect images and information for The Pipeline Project. Take a look at the Slideshow of photographs that they took while they were in Kenya.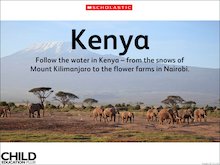 The following captions explain each photo in order:
Two Masaai embracing new methods of transport to travel to the local market at Kimana.
Masaai women sitting outside their home in the Boma (village).
A farmer brings his herd of cows to drink water from the Nol Turesh pipeline from this drinking trough. In the background is Mount Kilimanjaro.
A farmer showing his crop of tomatoes. He will sell them at the local market in Kimana.
A new crop of roses being grown in a green house at Magana Flower Farm, Nairobi.
An employee picking some roses.
Mathare locals using water from the river to produce homebrew.
A young girl drinking clean water collected in a plastic bag. The water has come from one of the water stations in Mathare, Nairobi.
A young boy standing at a fresh water tap in the informal settlements of Mathare, Nairobi. The tap is at the site of an unfinished water station.
Two schoolgirls walking along the Nol Turesh pipeline. The pipeline carries water from the springs at the foot of Mount Kilimanjaro all the way to south Nairobi.
A herd of elephants in Amboseli National Park, in the foothills of Mount Kilimanjaro.
The Pipeline Project
On completion of the project, an associated book, aimed at Key Stage 3 (although may be of interest for more able children in KS2), called Kenya: Stories of Change, will be published by the University of Central Lancashire. The book will look at Kenya from various angles, giving a rounded view of the country through the eyes of its people.
The book will cover topics such as the pipeline and water, homes and urbanisation, industrialisation and farming, health and healthcare, education, wildlife and culture. It will contain interviews with Kenyans, journalistic reports and factual content such as tables and diagrams. It will also include fiction written by schoolchildren on the theme of water.
For more information, email pipelineproject@hotmail.co.uk