Encourage children to learn more about waste and raise awareness of recycling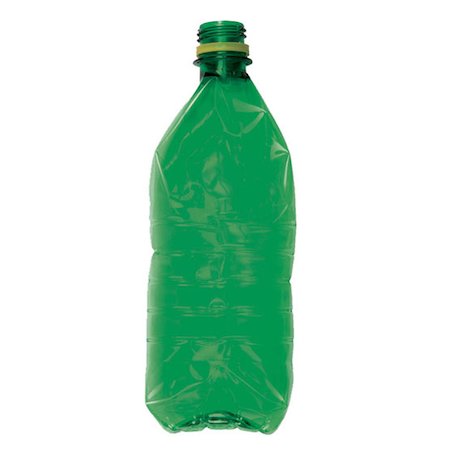 Activities in this article:
Communication, Language and Literacy
Encourage children to bring in old clothes that they no longer like or have grown out of. Invite parents to come into your setting for a 'revamp' session to help the children refashion the clothes by cutting, ripping and sticking on new items. Their new creations could go into a dressing-up box. As they work on the clothes ask the children to discuss why they didn't like them, how they could change them and what they will look like when they have finished.
Personal, Social and Emotional Development
Organise a collection of items that can be recycleed, such as bottles, cans, paper and foil. Talk about the different properties of the materials so that children can begin to identify them correctly. Sort the objects into different sets and as the children are sorting items, discuss why it is good to recycle. Alternatively, get the children to bring in items, such as toys and books, and hold a swap event or perhaps organise a 'Bring and buy' sale to raise money for a chosen cause.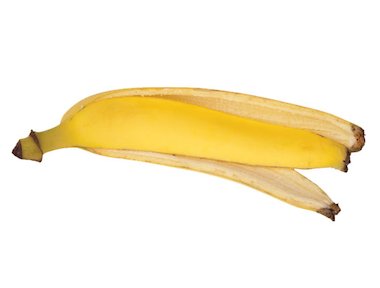 Creative Development
Collect a range of items that would normally be thrown away to use for an art project. For example, create a collage from cutting coloured sections from magazines. Cut down drink or milk cartons and cover with fabric or images from magazines to create pen holders or use as pots to grow small plants. The plants can then be transferred to bigger pots or growbags once they are established. Use egg cartons to create flowers or tree decorations. The links above offer a range of suggestions for using recycled materials in craft projects.
Useful resources:
Use this colourful 'Sort and recycle' poster to label your setting's sorting bins – it is available to subscribers to download for free from our website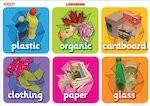 Knowledge and Understanding of the World
Go for a walk and look for items that have been discarded and left as litter. Discuss where items should really have been placed. Where do children place their waste items? Introduce the idea of composting and discuss what happens to food and garden matter over a period of time – it makes soil. Discuss what could be grown in the compost soil. If space allows in your setting, set up a compost area and link to a gardening/food growing project to demonstrate this circular concept.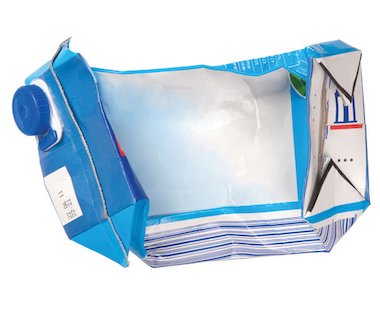 Problem Solving, Reasoning and Numeracy
When sorting items for recycling place similar items together and encourage children to count how many of each there are and if they have more or less bottles than cans, and so on. Compare the different piles of items for recycling: Which is greater and which is smaller? Why is one pile bigger than the other? If the items were going to be put into a landfill site, how much space would they take up? If the items are recycled, how many different things do the children think they would be able to make out of them?
Physical Development
Turn items that would normally be thrown away into toys for the children to play with. For example, plastic bottles can be used in water play, for a stacking game, or you could fill them with some sand to make simple skittles. You could encourage children to experiment by spinning bottles around and timing who can spin a bottle the longest. Get little fingers and hands busy playing musical instruments, too – find some great ideas for making 'The outdoor sound garden' in our online article now.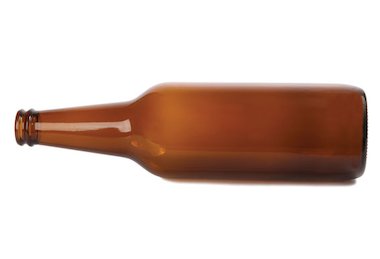 Images © Iwona Grodzka/www.shutterstock.com
More online:
Discover lots more recycling activities and games in our web resource bank