We visit one of the first primary schools in the country to become an academy, to find out why they took the plunge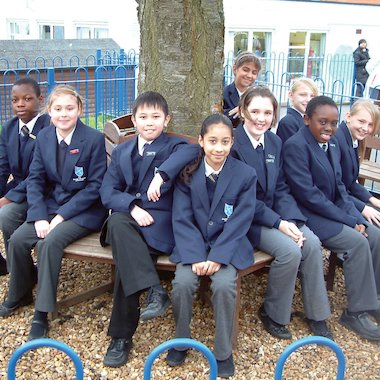 In September 2010, Eaton Mill Primary School in Bletchley reopened its doors as The Premier Academy. With more than 400 children on roll, it is the fastest growing primary school in Milton Keynes, with plans to be even bigger.
Headteacher, Warren Harrison, was frustrated when the local authority wouldn't allow them to expand.
'They said it would put other schools in the area into financial difficulties,' he explains. 'That's a no-brainer for me, because the best of the other schools is satisfactory. Yet, here we are, in one of the most deprived areas in the UK, with good results and high standards. We want our children to achieve.'
He campaigned, supported by the local secondary school Head, to increase their intake, but the local authority refused.
'We also wanted to open a nursery,' explains Warren. 'Our children used to have the lowest baseline in Milton Keynes, because they were coming to school having missed out on a year of education. My argument was simple – let's provide it.'
But, the local authority said no. 'They looked on the map and said there were enough nurseries in the area already,' says Warren. 'In my view, they were not up to standard.'
So, they went down the private route, setting up a limited not-for-profit company and leasing classrooms from the school. Eaton Mill Nursery opened in January 2006 and a year later had 120 children on roll. They are looking to expand it to 200 places within two years because the demand is so great.
'They've had three Ofsted inspections – all outstanding – but no-one from the local authority has been to see us,' says Warren. 'Milton Keynes has put up barriers against anything we've ever attempted to do and that became extremely time consuming. Too much of our time was spent dealing with a local authority leadership that seemed to be more concerned with stopping innovation than driving it,' he explains.
Warren believes in innovation and encourages his staff to come up with new ideas.
'I'm the only member of the senior management team with a degree in education,' he says. 'Everyone else worked in industry – banking, sport and leisure management – before retraining as teachers. They can all reflect on what they've learned in other workplaces, and that's a good thing.'
Pioneers or guinea pigs?
When the Government announced last year that all schools could become academies, Eaton Mill applied straight away. Much of the paperwork had to be done during the summer holidays and they consulted everyone again, including the local authority and unions.
Eaton Mill had already become a Foundation School in 2008. This involved signing an agreement with the local authority to take ownership of the land and buildings. Warren advises any Head who is thinking of converting a school to an academy to become a Foundation School first, otherwise schools have to enter into a lease agreement with the local authority.
The school is £200,000 better off as an academy. Warren has used the money to employ three extra teachers, two support staff, a full-time social worker as an inclusion manager and another member of the admin team. The only service that they buy back from the local authority is admissions, at a cost of £14,000.
'Some people call us pioneers, others might say guinea pigs!' jokes Warren. 'Life goes on the same. We just have more money.'
Reworking conventions
Instead of having inspections, The Premier Academy run staff observation exchanges with a local school. No costs are incurred and it's good professional development for everyone.
From September this year, they are reorganising the school year to make the terms more equal.
'The 16-week slog through the winter is too much,' says Warren, 'so teaching will run in seven blocks of around five weeks.'
The long summer holidays will be cut to four weeks to make way for a three-week break at the end of May to help parents and staff take more affordable holidays and prevent absences.
Better terms and conditions have been introduced for non-teaching staff, and performance-related pay for teachers. Providing they are consistently producing outstanding lessons, their salary will be increased by £1500 a year.
The children dress formally in blazers and ties, but they are on first name terms with teachers and the atmosphere is relaxed and friendly. The decision to use first names was made three years ago after a staff vote that Warren admits was fairly contentious.
'It's a respect thing,' he explains. 'We are trying to teach our children that we are all equal. For the same reason we don't allow teachers to sit behind desks – we want to break down barriers.'
Children elect representatives to a school council and Warren appoints a head boy and girl, who go through an interview procedure including public speaking.
'There is a lot of negativity and misinformation about academy schools,' says Warren. 'And, there will be some local authorities who are delivering good services where schools won't be setting up as academies.
'The academy route is being embraced by those who subscribe to a 'can do' culture, as it allows us to do more with less bureaucratic interference.'
Image © Julie Smart