SENCO, Jill Manley, talks to us about her day-to-day work tailoring learning for children with SEN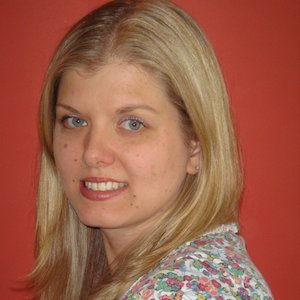 How did your background lead you to become a special educational needs coordinator?
l had been teaching in a school for three years when our special educational needs coordinator (SENCO) went on maternity leave. I volunteered to cover and when she chose not to return I happily accepted the job on a permanent basis. I didn't have specific experience of teaching SEN children, although as a student I'd worked with profoundly disabled children.
Over the seven years that I have been SENCO the role has evolved significantly. I am now Inclusion Leader, meaning that as well as coordinating and overseeing provision for children with SEN, I do the same for more able children, gifted and talented children, children with English as an additional language and any other children that may require additional provision in school.
How do you feel that the preparation required of a
SENCO

differs from a teacher of children without

SEN

?

All teachers are required to consider the needs of children with SEN within their class. This includes working with children and parents to write Individual Education Plans (IEPs), differentiating their daily planning to ensure that the needs of all children are met, and working with families and outside agencies.

As SENCO, it's my responsibility to coordinate this. I work with class teachers to plan and organise intervention sessions for these children and collate the data for the whole school. I am the contact point for specialists assessing children and I'm available to class teachers to advise on IEP targets and can set up intervention groups if required. I monitor the progress made by these children and ensure that all children in the school that require support are getting full access to the curriculum.
What particularly successful strategies have you developed?
It's imperative that a child feels happy and secure; this is why we start our IEPs with a discussion with the child about what they are good at and what they enjoy. If possible, we then tailor the child's work to the subject or skill that they enjoy. For example, if a child is interested in dinosaurs and they are learning to count to ten, we would have them counting groups of dinosaurs.
We do a lot of work on self esteem and working as part of a team. It's important that all children feel that they're an important part of their peer group, both within the classroom and in social situations. We have TA-led nurture groups for a lot of our children with SEN.
How closely do you collaborate with the children's parents?
It is our aim to work very closely with the families of children with SEN and some are more responsive than others. We seek out the views and opinions of parents throughout the process and it's key to have parents reinforcing messages from school at home.
What are your thoughts on the future of
SEN

teaching under the new Government?

From my understanding, schools will have the power to spend money where they feel the priorities lie. As long as headteachers and governing bodies continue to prioritise meeting the needs of SEN children, and put money into accessing support from specialists and providing intervention where necessary, then quality education for SEN children will still be possible.
What do you find most challenging about your role?
The paperwork! The bulk of my role involves collecting evidence and formalising support for children. There needs to be a complete paper trail for our SEN children, from diagnosis of a need and addition to the SEN register through to termly IEPs and progress against targets and within intervention groups. This all needs to be cross referenced with what goes on in the classroom and takes a lot of time.
What do you find most rewarding about being a
SENCO

?

I enjoy working with the children and their families. As a general class teacher, I would be focusing on one class or year group. In my role, I get to know families and children from across the school and see the long-term impact of the hard work of all of our staff – this could be from when a child enters school at age five through to when they leave us at age 11.

Image © Jill Manley