Using phonic programmes with new English speakers can be rewarding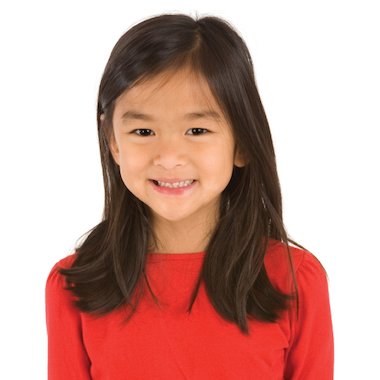 Problem: My headteacher insists that we teach children phonics through the Department of Education's Letters and Sounds programme, but I question whether this is the right approach for some of our EAL children who have no idea what some of the words mean.
Answer: First of all, it is excellent that your headteacher insists on the Letters and Sounds programme. Research shows that children who are taught to read through phonics make faster progress in reading and spelling than those children who have not had experience of this method.
When we teach children phonics, how to decode and segment, how to discriminate between sounds and how to recognize phoneme-grapheme correspondence, what we are essentially doing is giving them a set of rules, not dissimilar to the set of grammatical rules that we find so useful when learning a foreign language. It goes without saying that those of us who best know these rules are most adept at communicating in that language.
You make a valid point when you say that some EAL children will not understand some of the words in the Letters and Sounds programme. However, this may be equally true of some of the non-EAL children who, for a variety of reasons, have widely differing vocabularies. In the early stages of learning phonics, it does not matter too much if children do not understand all the words, as long as they learn to discriminate between sounds and enjoy the experience of learning.
Children can learn a lot about language through nonsense words. Take for example 'Mary, Mary, quite contrary'. Did you, as a child, really understand the meaning of the word 'contrary'? Probably not. Did it matter? No, it did not; you were learning to enjoy rhythm and rhyme. The focus of phase one of Letters and Sounds is to train the ear to discriminate between sounds. Indeed, some of the assessment materials throughout the programme test the children on made-up words.
The Letters and Sounds programme (along with other similar phonics programmes) does much more than give children a tool to help them read. It is an excellent example of aural training. It enables children to develop listening and speaking and pronunciation skills. This is a good thing, since the more children hone their listening and speaking skills, the better they become at communicating in general.
EAL children in Foundation Stage and Key Stage 1 are relatively fortunate in that they are in a position to learn phonics alongside their non-EAL peers. The situation is more complex in the case of new arrivals in Key Stage 2. Such children will require a customized approach. There is no blueprint for this approach since new arrivals have widely differing educational experiences. Some of these children will have gone to school in their native country and may well be able to read and write in their home language. Such children could bypass phase one of the Letters and Sounds programme and go through phases two and three in less than a quarter of the recommended time. On the other hand, some new arrivals may never have attended school and will need to start with the basic aural training that essentially makes up phase one of Letters and Sounds.
In addition to phonics, EAL children should be read to aloud by a fluent English speaker. This will enable them to hear repetitive language and idiomatic English in a meaningful context. The person reading should then discuss the text with the children so that these children have the chance to develop their knowledge of English idiom and to practise their comprehension skills. Unless this happens, there is a danger that some of these children may become no more than decoding machines who do not fully understand the meaning of what they are reading. Research shows that EAL children, on average, perform less well in reading comprehension tests than do their non-EAL peers.
Another way in which we can help EAL children to develop their knowledge of English idiom while practising their decoding skills is by playing phonics board games with them. Arrange for a fluent English-speaking TA or language support teacher to do this. At Foundation Stage and Key Stage 1 we can steer the children in the direction of board games during free play. Phonics board games will not only reinforce knowledge of phonemes and phoneme-grapheme correspondence, they will also expose children to repetitive language, the language of instruction and the language of games, which is so much part of our English idiom, For example: Is it my turn? I'm last. You came second/third/fourth. Have you had your go? You have to take turns/wait your turn. You've won. I'm going to win. It's not fair. I'm next. You're after him. Place them on the table. Put them together. Let's have another game.
Phonics, then, is an excellent strategy for helping all children to learn to read, but EAL children need much more than phonics if they are to access the meaning of text. Being read to, lots of discussion on the texts in question and plenty of phonics-based board games to be played with a fluent English-speaking adult will help these children to learn English idioms and raise their levels of comprehension.
Key Stage 1 tips
Teach phonics to your

EAL

children alongside their non-EAL peers.
Read aloud to

EAL

children as much as possible and discuss the books with the children (so they hear English idiom and develop their comprehension).
Key Stage 2 tips
Arrange accelerated one-to-one sessions for new arrivals. They may cover phases 2 and 3 of Letters and Sounds in a quarter of the time recommended, but this will be dependent on their prior educational experience.
Play phonics board games with all children so they hear instructional language, the language of games and English idioms.