Children's author, Eoin Colfer, talks to us about Artemis Fowl and shares his writing tips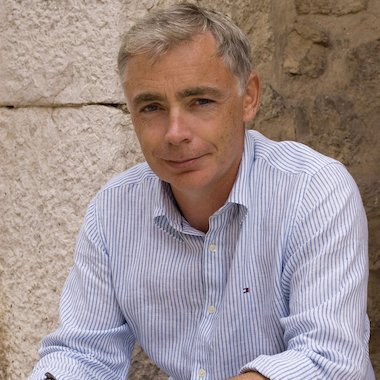 Congratulations on the 10th anniversary of Artemis Fowl. When you wrote the first book in the series, did you ever imagine that it would be this popular?
I never thought Artemis would be popular, in fact I thought such an oddball character would have a limited appeal. It just goes to show that you can never tell what people will like.
Artemis is a fantastic character. Did the idea for him come all at once or develop over a period of time?
Artemis evolved slowly over several years. I first had the idea for a pint-sized supervillain when I saw a photo of my little brother in his confirmation suit and I thought he looked very like something from a James Bond movie.
Artemis Fowl contains very detailed fantasy worlds. How do you develop your ideas for them?
I take a lot of notes and keep a lot of files and also have a lot of bookmarks on my internet browser. It is good to keep track of things so you don't end up contradicting yourself. I also draw the occasional picture. They never get out of my office as they are so bad, but they help me to plan.
Is it true that there are plans for an Artemis Fowl film? Are you nervous about how your stories will be represented on screen?
It is true that there are plans, but they are too vague for me to be nervous yet. I was nervous last year when Half Moon was televised but it turned out brilliantly so now I try not to waste energy being anxious before the fact.
How important do you think a character's name is? How do you come up with them?
I think that a character's name is very important, especially in fantasy books, where an author can use the name to suggest the personality of the character. It is a nice device if you don't overdo it, but you certainly have a bit more license with a young adult book. My favourite is the bad guy from Airman who I named Bonvillain. I still get a chuckle out of that one, especially because it is a real name.
What was your favourite book as a child?
I have always loved Stig of the Dump by Clive King (Puffin). My mother gave it to me when I was sick one week and I remember reading it three times that day. I went on to read this magical tale more than a dozen times.
If you could give a young aspiring writer one piece of advice, what would it be?
I would say: don't get discouraged. The writing will come with plenty of practice, but most people never get to the point where they are ready for publication because they simply take the first rejection as a sign that life as an author is not for them. You need to be stubborn to succeed, usually.
What advice would you give on engaging a reluctant reader?
Find a fast-paced book to begin with and read it aloud with plenty of energy. If possible, pick a book that you can do projects around and if there is a possibility of choosing a local book where the author can come in, then go for it.
Eoin's writing tips
1. Love reading It's pretty obvious that if you have to be forced to read then you probably won't want to write.
2. Start small Don't try to write a novel on your first try. Short stories first, then longer ones, then a novella and finally a book.
3. Try to take notes on what happens around you Don't let those comic gems uttered by your funny mate disappear into thin air.
4. Read a broad variety of books, not just the type all your friends are reading You might be surprised what will appeal to you and in which genre you would like to write.
5. Find someone you trust and share your work Criticism can be hard to take but it will make you work harder.
Artemis Fowl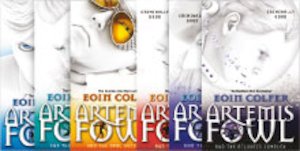 All of the Artemis Fowl books by Eoin Colfer (Puffin) are now available with exciting new covers to celebrate the series' 10th anniversary. Visit www.eoincolfer.com to find out more.