The Training and Development Agency for Schools (TDA) answer some popular questions about induction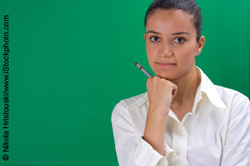 Do I need to do induction?
Successful completion of induction is a statutory requirement for all those teachers who qualified after 7 May 1999 to teach ongoing in maintained schools and non-maintained special schools beyond the entitlement of the non-inductable four terms short supply period. It confers a professional license to teach and, is the first phase of professional development, ensuring a well-supported start to teaching.
Is there a deadline for when NQTs have to start and finish induction?
There is no deadline for starting induction. An NQT can't lose their QTS, regardless of induction. It is normally expected that teachers will complete induction within five years of the start of their first term. If five or more years lapse since a person started their first period of induction, they may be eligible for an extension from the Appropriate Body (either a Local Authority (LA) or, if a school is a member, the Independent Schools Council Teacher Induction Panel) if they need more time.
Can an
NQT

do supply work before starting induction?

Yes. However, short-term supply work, for example, supply on a contract of less than a term, can be done for four terms only. This is a fixed calendar period that begins from the time an NQT takes up their first short-term supply post and continues regardless of their employment thereafter.
What happens after the four terms of short-term supply are over?
After the four terms are over, NQTs can continue to do supply work in a maintained or non-maintained special school only when the supply placement is for one term or more, and therefore counts towards induction. An LA may agree to an extension to a NQTs short-term supply entitlement due to exceptional circumstances. In any case, extensions are only valid for schools in the LA's area and cover a maximum period of 12 months. This period will be confirmed in writing prior to commencement and is fixed, regardless of any long-term supply work, for example, a term or more, undertaken during that period.
Can NQTs take a break during their induction period?
Yes. NQTs can take a break for as long as they like, but during that period they can't take up a permanent post in maintained schools or non-maintained special schools, because they are obliged to continue with their induction programme if they are in a school where the programme is available. It is, however, permissible to do supply teaching which does not count as a period of employment towards the required induction period during a break (provided the four-term rule has not expired). They could also teach in a school that doesn't need induction, for example, an independent school.
Can an
NQT

start induction if they haven't passed the skills tests?

No. Qualified Teacher Status (QTS) isn't awarded unless trainee teachers have successfully completed all aspects of initial teacher training, including passing any necessary skills tests.

With thanks to TDA for providing the questions and answers.