Explore books ideal for engaging girls in Key Stage 1 and 2.
Reviews for…
Key Stage 1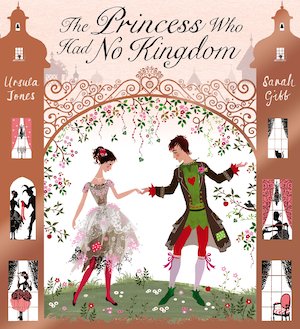 The Princess Who Had No Kingdom by Ursula Jones, illustrated by Sarah Gibb (Orchard, £5.99 PB)
In this feel-good fairytale, a beautiful but impoverished girl wanders the land with her horse and cart, in search of a kingdom of her own. All the traditional boxes are ticked (mean queen, grand ball, happy ending) but Ursula Jones throws in a few modern updates (a jester mentions that his 'contract ran out'). Still, it's Sarah Gibb's illustrations that really take your breath away; each page is dripping with ornate twirls and embellishments, with her silhouette work in particular stealing the show.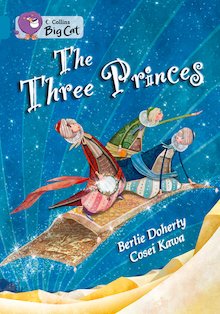 The Three Princes by Berlie Doherty, illustrated by Cosei Kawa (Collins Big Cat, £5.15 PB)
Yep, it's another re-telling of a traditional tale. But, before you start yawning at the back, this is quite a little gem. Set in Arabia, three brothers vie to impress the Princess Halima and win her coveted hand in marriage. Award-winner Berlie Doherty's words are light, bright and brimming with delicious, scene-setting similes, for example: 'The ruby ring glowed like the juice of a pomegranate.' Add in Cosei Kawa's stunning illustrations and you have a Big Cat reader that's worthy of being a hardback picture book.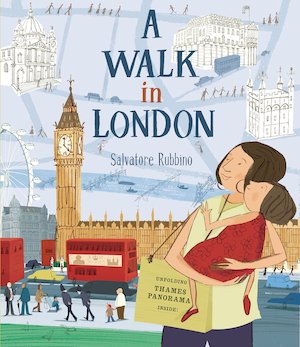 A Walk In London by Salvatore Rubbino (Walker Books, 12.99 HB)
A guided tour, courtesy of one small girl and her mother, around the landmarks of London. Beginning with the iconic Big Ben, the breezy illustrations really capture the bustle and spirit of the capital, and children less entranced by fiction will love the small-print facts dotted around the narrative on each page. There's also much fun to be had with end-paper and fold-out maps, plus a spot-the-Royal-Family's-car game. A book to be endlessly pored over.
Key Stage 2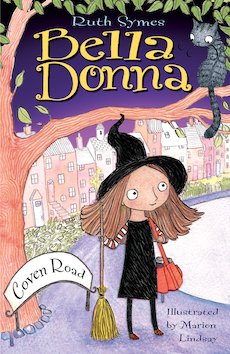 Bella Donna: Coven Road by Ruth Symes, illustrated by Marion Lindsay (Piccadilly, £5.99 PB)
Bella has two dreams – to be adopted and to become a witch. At least one of those dreams comes true when a 'forever family' appears in the shape of kind and elegant Lilith. Home is now a house on Coven Road, but are the neighbours – and Lilith – what they seem to be? (Hmm, perhaps the street name might have given Bella a clue…) Bella Donna: Coven Road is an easy, zippy read for newly-independent readers.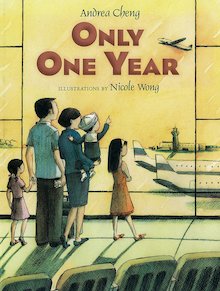 Only One Year by Andrea Cheng, illustrated by Nicole Wong (Lee & Low, £11.99 HB)
Sharon, Mary and baby brother Di-Di are a gang of three, but when Mum gets a job, a tough decision is made; Di-Di will be sent to China to live with his grandparents until he's old enough to start at nursery. The girls are distraught – why can't Di-Di be looked after by a babysitter? However, once he's gone, Sharon and Mary quickly adapt to life without their brother. How easy will it be to reunite at the end of the year? This is a gentle but satisfying read that can evoke questions about feelings, family and other cultures.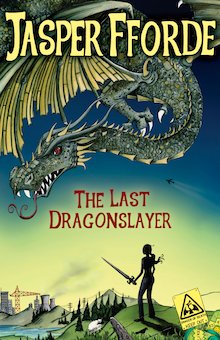 The Last Dragonslayer by Jasper Fforde (Hodder & Stoughton, £12 HB)
Magic has gone out of fashion, and wizards and witches are reduced to selling their services to unblock drains and deliver pizzas (on flying carpets, no less). In charge of one such magicians' agency is 15-year-old Jennifer Strange, who also runs a boarding house for faded and jaded sorcerers. The book is packed to the gills with entertaining descriptions of magical doings. Although a fast and funny read, the occasionally dense descriptive sections and plethora of characters might trip up less confident readers.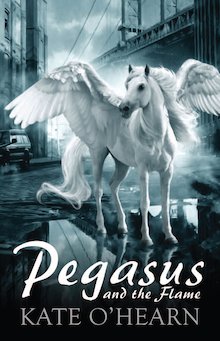 Pegasus and the Flame by Kate O'Hearn (Hodder, £5.99 PB)
A terrifying thunderstorm growls over New York. Watching from her apartment window is Emily, who is home alone while her policeman father deals with city-wide mayhem. Startled by a clattering on the roof of her building, Emily investigates and finds a wounded horse – the legendary Pegasus, who has escaped from an epic, Olympian battle in the skies. Hunted by mythical enemies and secret government agencies, Emily faces a battle of her own to keep Pegasus safe in this speedy, absorbing read.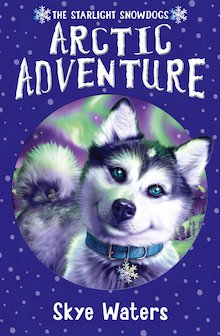 Arctic Adventure by Skye Waters (HarperCollins, £4.99 PB)
A mystical, distant barking begins, and schoolgirl Ella and her husky puppy, Blue, find themselves hurtling from Ella's suburban back garden through the skies, to the deep chill of the Arctic, where adventure awaits them.
Yes, it's about cute dogs and magic. But in this second of the Starlight Snowdogs series, there're plenty of welcome, accessible insights into the nature, geography and character of the Arctic region; the descriptions of the Northern Lights and vast herds of migrating caribou are particularly mesmerising.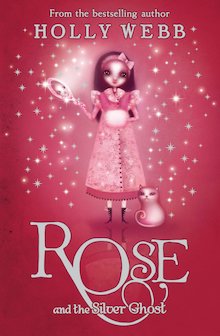 Rose and the Silver Ghost by Holly Webb (Orchard Books, £5.99 PB)
Rose – a once-upon-a-time orphan – lives under the guardianship of the Fountain family, and is tutored in the fine arts of sewing, sketching… and spell-making. But, the ghost of a young girl suddenly gives Rose an unsettling insight into what happened to her original family.
The fourth and last book in the best-selling Rose series will entertain established fans, but works fine as a stand-alone read too; the faux-Victorian London setting is atmospheric, and there's a gripping edge of peril mixed in with the magic.
Our top read!
Lulu and the Brontosaurus by Judith Viorst, illustrated by Lane Smith (Simon & Schuster, £6.99 PB)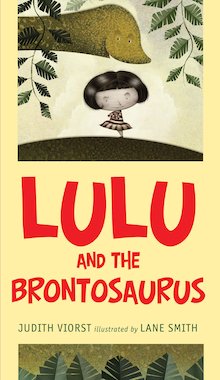 Lulu screeches till the lightbulbs burst, doesn't bother to brush her teeth and demands a brontosaurus for her birthday. When her parents say no, Lulu takes her sulky self and a suitcase off to the forest, determined to find a dinosaur on her own.
This very funny and funky yarn is broken into bite-sized chapters and interspersed with stylish, retro black and white illustrations. A wonderfully loose, irreverent story that gets better with every reading. Suitable for Key Stage 1.