Working towards Early Years Professional Status (EYPS) – Part 3
21 January 2008
Add to My Folder
In the third chapter of Beth Adibe's training for Early Years Professional Status (EYPS), she shares the final hurdles…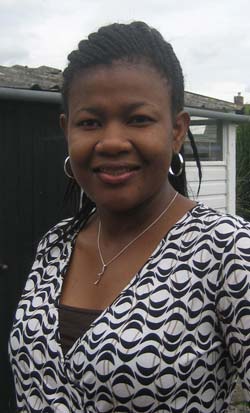 At last, it's over and the hard work has paid off, athough it has been a long hard year training to gain EYPS.
Prior to the settings visit, my colleagues and I submitted seven pieces of work in which we showed our knowledge and understanding of the 39 standards. In addition, we put together all the relevant evidence that we had gathered throughout the duration of this course in a folder, clearly labelling them to indicate which standard(s) they support.
Time for assessment
The settings visit started at 9.00am and lasted for a little over five hours. This consisted of two interviews with the assessor – the first one being for 20 minutes at the beginning of the visit, and the second lasting for 30 minutes at the end of the assessment. The tour of the setting, which was part of the programme for the day, gave me the opportunity to show the assessor contributions that I have made to the setting and also my ideas for improvement that have been implemented within the setting. These contributions include displays, rearranging the book corner to make it more stimulating for the children, setting up 'our kindness tree' to help promote positive behaviour in children, improving the resources in the outdoor numeracy area, designing a game activity that parents and their children played together at home, and so on. In addition my three witnesses, who were members of staff at the nursery, were also interviewed.
Support and understanding
The staff and children at Wyken Croft Nursery School and Tender Loving Care, both in Coventry, were very supportive throughout my training. I was given the chance to put my training into practice, my ideas were not dismissed, but were incorporated within the curriculum. I was also encouraged to actively contribute to the children's learning. The members of staff readily answered my questions and were always eager to point me in the right direction. I could not have asked for better nurseries to carry out my work placement in. The staff at the Open University and National Day Nurseries Association (NDNA) were also very supportive and it has been a steep learning curve for us all.
And finally…
It has been a challenging, yet wonderful experience. The results will be out in February and I really hope to have achieved EYPS.
WATCH THIS SPACE!
Training to be a teacher?
If you are currently training to be a teacher; doing an NVQ in an educational setting; or just setting off on your first year as an NQT, why not share your highs and lows with other students and teachers on our website? Email your story to studentsandnqts@scholastic.co.uk and if we feature your story, we'll send you a selection of children's books.