BESA, the education trade association, reveals the results of its annual Primary Focus Group, showing trends in education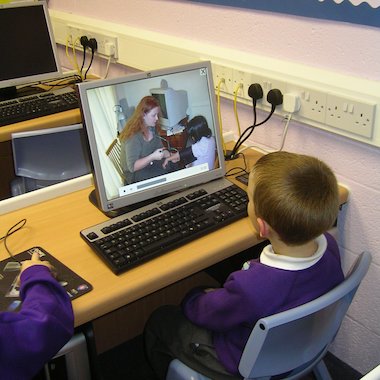 As the education trade association, BESA's role involves supporting educators, the Government and suppliers, they ask teachers their opinions in annual Primary Focus Groups. These events help them to understand current views and concerns giving an interesting picture of teachers' opinions in these changing times.
Pupil Premium
The first comments raised by the group were very positive. All those in the group stated that they had been surprised by their budget allocation as it was more than they had been expecting. However, they did all agree that it was the Pupil Premium that was keeping budgets up – without this there would have been less overall.
However, the Pupil Premium is of course provided to schools to give 'help to the poorest' children. Where schools do not have high numbers of children receiving free school meals, it has become even more important for them to be proactive in pursuing funding opportunities to maintain after-school clubs and other activities that children and their families value and on which they have come to rely. This conversation naturally let into their concerns about extended services. However, as with many ring-fenced funds, the extended services budget is now being incorporated into school funds so it is up to schools to manage.
Commercial deals
To fill such budget gaps, many schools were now looking for new kinds of commercial deals to cut the cost of resources. For example, one school had become a 'show school' for a photocopying company, receiving free upgrades and cheaper resources. Another school was piloting laptops for a computer company. Several of the schools spoke about working in clusters, including working with secondary schools who have more expertise in procurement. Generally, the view on clusters was positive as they were enabling them better buying power in such areas as catering.
This new found freedom did, however, mean that Business Managers were now seen as essential.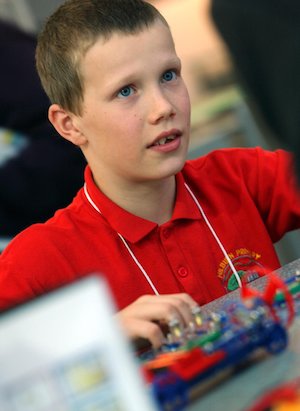 Embedded
ICT
Many schools had questioned the Government's apparent lack of belief in ICT in education but the majority did agree that ICT was now seen as 'embedded'. In their words: 'It's just there; it's just natural; it's how kids are brought up'. All were sceptical about learning platforms and thought that these had been a waste of money. Some were using the administrative features of them and for financial reasons were considering using Open Source versions (which can be customised) rather than local authority or regional broadband consortia versions.
The primary schools also saw any future National Funding Formula as being 'good news for some', but they felt that the funding available would simply be redistributed.
Academy status
The issue currently demanding the most attention from primary schools is the new academy status. Most agreed that some services provided by their local authority were value for money, but many felt that they could get better value elsewhere and that academy status would enable them to do this.
Another reason that many primary schools were looking towards academy status was because capital funds have decreased, along with a cut in the direct formula capital. Both are causing problems with the refurbishment of schools and classes and with ICT purchasing. However, although all were positioning themselves for academy status, most did not want to do it. All were aware that as impetus for funding grew, the 'tipping point' would be reached when schools would have to convert in order to keep their children and funding. Another reason given for feeling that academy status was inevitable was the feeling that as more schools withdrew from local authority control they feared that remaining schools would be asked to pay more to ensure the continued provision of local authority services.
Curriculum changes
"There was a lot of excitement around the creative curriculum and the outdoor curriculum"
Schools had a lot more confidence in the announced changes to the primary curriculum that they saw as giving them the freedom to teach different subject areas in the way that they want. There was a lot of excitement around the creative and outdoor curriculums and they felt that teachers were becoming more creative after years of the constraints of National Strategy planning.
The only area of the curriculum that raised concerns was phonics teaching. The Government's view that synthetic phonics is the only approach did not sit well with primary teachers. They felt that the freedom within the curriculum was being diminished in terms of restrictions on phonics teaching.
Most were sure that the new Ofsted framework would focus on standards, reading and phonics and were aware of the restrictions of phonics materials linked to matched funding at Key Stage 1. Schools would like to choose their own materials to match their own needs and therefore were unhappy with the new phonics-resource funding initiative that would restrict funded phonics resources to those available from government-approved sources.
Continuing professional development
The new freedoms, changes in curriculum and assessment all pointed to the fact that it has never been more important for headteachers to ensure that schools had staffing capacity to deal with these changing and more varied roles. Continuing professional development (CPD) would become an increasingly big issue.
Have your say on any of the issues raised here in our forum.