Nurture groups specialise in teaching social and communication skills and are becoming increasingly popular in schools throughout the UK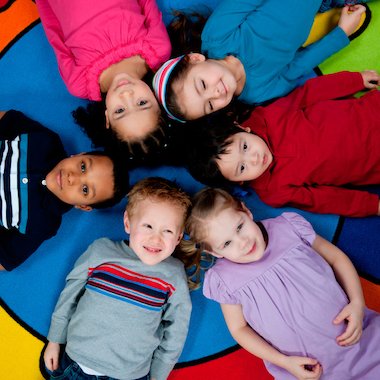 The intention of a nurture group is to provide a comfortable, homely and supportive environment where children feel happy and cared for. They are normally made up of around eight to ten children and usually at least two members of staff. They were born through the acknowledgement that, without security and care, children are less likely to get the most from their education – socially and academically.
The beginnings of nurture groups
National Director for Nurture Group Network (NGN), Irene Grant, says: 'In essence, nurture groups started in the late 1960s or early 1970s in the inner London boroughs as a result of the number of referrals to psychological services and the difficulties children were experiencing on starting school. Marjorie Boxall was an educational psychologist in Hackney, and she recognised that many of the difficulties were directly attributable to the distorted, disrupted or missed early learning opportunities that the children had experienced prior to school. This fact is now endorsed by a wealth of research and evidence. It's been proved that if this is not addressed early on the impact can last a lifetime. Attachment theory and neuroscience underpin all the work of nurture.'
The staff in a nurture group aim to make each child feel valued and accepted. It's thought that the confidence that this builds allows children to be better able to access all areas of their education. There's a great emphasis on explicitly teaching communication skills, as the children chosen are often less articulate than the majority of their peers. The teaching of communication in nurture groups takes various forms, such as storytelling, songs, games and circle-time type activities.
Nurture groups in schools
Emily Penford is a Key Stage 1 teacher at Maun Infant and Nursery School, Nottinghamshire. She says: 'We started nurture groups in our school and researched by visiting others who were already running them. However, we decided that our nurture group could be implemented slightly differently from those we'd observed. The schools we went to visit had a fully timetabled group in which the children spent the whole school day: it was effectively its own class. Another school we visited ran their nurture group every morning and had the area available in the afternoons if the children were not coping in their classrooms. We felt that the needs of our children were not as profound and so our nurture group runs every Monday and Friday from 9:30 to 10:30.'
They chose those days because they are typically when the behaviour of children can be most challenging. 'We decided on first thing in the morning in the hope of providing the children with a calm and positive start to their day,' adds Emily.
Starting a nurture group
Visiting other schools already running nurture groups is a great way of getting a feel for the sessions. Emily says: 'We observed how they implemented their sessions and had the opportunity to talk to the staff who ran the groups and several of the children who attended. We also spoke with a school SENCO at one school as we were informed that she had a good understanding of the need for nurture. We got plenty of help online from the nurture organisations. We asked for someone to come out to our school to talk to us about the desired environment.'
Selecting children
Nurture Group Network Director, Irene, explains how choosing the children is a rigorous process: 'Children are usually referred by their teachers, but not taken into a nurture group without a holistic assessment of their needs and parental permission. One of the core assessment tools is the Boxall Profile, used by all nurture staff.'
Emily and her team spoke to all the teachers at Maun about the children that would be best suited. 'We asked all teachers to identify any child that they felt would benefit from being in the nurture group,' she says. They emphasised that this could be for a variety of reasons, be it challenging behaviour, a need to develop social and emotional aspects of learning, or a family matter such as parents separating.
'We then asked the teachers to complete a Boxall Profile for each of the identified children. This helped us to identify the children with the greatest needs.'
The Boxall Profile
The Boxall Profile is a useful resource for aiding teachers to develop a detailed and accurate understanding of children's emotional and behavioural difficulties, and for planning effective supportive intervention activities. It is a two-part checklist to be completed by staff who know the child well, usually their teacher. Find out more at www.nurturegroups.org
The sessions
Emily plans each session according to the children's requirements that have been highlighted in the Boxall Profile results. 'We try to plan activities that are hands-on and linked to the children's interests,' she says.
Emily's aim is that the children will gain a sense of belonging; of family and friends. She explains: 'We aim to support children's emotional well-being and hope that they will gain the skills to cope with their own feelings and be aware of those of other people. We aim to provide them with strategies to deal with various social situations.'
Results and rewards
Emily says that the results have been far reaching. 'The most rewarding part of the nurture group so far has been listening to the children during breakfast and watching them enjoy having the time to be listened to. The majority of the children in the group are not provided with quality time at home where they can chat and share their feelings. Also, the feedback we have received from parents of the children in our nurture group has been extremely positive. It is fantastic to think that the children are using their newly acquired skills at home.'
A personal high for Emily was seeing behaviour that she'd have deemed unlikely prior to nurture group. 'I saw a child in the group – who we believe could possibly be somewhere on the autistic spectrum – wanted to be at the back of the line when his class was coming in from the playground, as did another child. Instead of hurting this child to get his own way – which would be his usual response – he suggested that they hold hands and both be at the back of the line together. A very proud moment for me!'
Image © CEFutcher/istockphoto.com