Jenny Smith reviews a selection of fascinating books suitable for Key Stage 2 children.
Our reviewer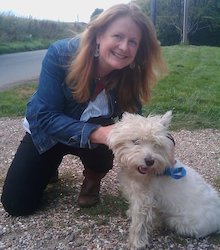 Jenny Smith lives in South Oxfordshire with her husband and two young sons, and a small and aggressive West Highland terrier called Angus. Her debut novel, Diary of a Parent Trainer, was published by Scholastic Children's Books in March 2011.
Jenny's top read!
Sterling and the Canary by Andy Stanton, illustrated by Ross Collins (Barrington Stoke, £5.99 PB)
Sterling is good looking, amazing at sport and popular with girls. So why won't Lizzie Harris go out with him?
Help comes in the form of Sterling's best friend Doctor Edward Macintosh and a talking canary (who has, apparently, been to Canary University). This salutary tale about young love is both hilarious and heart-warming and has a wonderfully satisfying conclusion.
Another brilliant book from the highly talented Andy Stanton, with the added bonus of being 'dyslexia friendly'.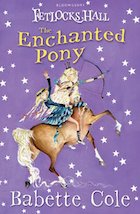 The Enchanted Pony – Fetlocks Hall Series by Babette Cole (Bloomsbury, £5.99 PB)
Penny seems like a normal horse-loving girl at a slightly old fashioned boarding school. But Fetlocks Hall is not a normal boarding school and Penny is actually the hundredth Unicorn Princess of Equitopia.
In this latest adventure from the legendary Babette Cole, Penny battles the Kelpies to try to free her friend Pip's lost parents, with the help of Centaureen Sophie. There is plenty of school and pony-related fun with the added element of a secret enchanted world.
An entertaining read, and a real treat for pony-loving girls.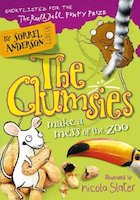 The Clumsies make a mess of the zoo – Sorrel Anderson, illustrated by Nicola Slater (Harper Collins, £4.99 PB)
Howard seems to do very little work at his office, probably due to the 'Clumsies' – two mice called Purvis and Mickey Thompson, and a very small elephant called Ortrud.
Howard's boss is off work with nervous exhaustion, so he decides to take the Clumsies for a day out. There is much indecision about what to do, together with a great deal of drinking of tea (by Howard) and eating of crisps (by the mice).
When they eventually make it to the zoo, there is – of course – a great deal of confusion and mayhem, thanks to a missing giraffe and the unexpected presence of Howard's unfortunate boss Mr Bullerton.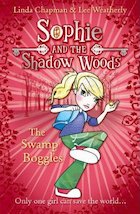 Sophie and the Shadow Woods – The Swamp Boggles by Linda Chapman and Lee Weatherly (Harper Collins, £4.99 PB)
Sophie is the new Guardian of the Shadow Woods, and is hoping to convince her grandfather that she is worthy of the honour. Together with her best friend Sam she has to stop the Swamp Boggles, who have been sent by the evil king of the Ink Cap Goblins to spread mayhem in our world.
This page-turning story is matched with engaging cartoon illustrations of the various creatures which inhabit the woods. Highly readable, humorous and fast-paced, great fun for boys and girls alike.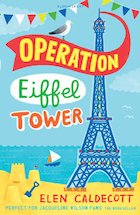 Operation Eiffel Tower by Elen Caldecott (Bloomsbury, £5.99 PB)
As the sun beats down on the seaside town where they live with their little sister and baby brother, Lauren and Jack are trying desperately to think up a plan to try to save their parents' marriage. But then their dad moves out to a B&B, and their mum can't even bring herself to talk to him. The story unfolds through Jack's eyes, as he struggles to come to terms with a sad, but all too common, situation.
Elen Caldecott brilliantly evokes his changing emotions, and manages to achieve a realistic and yet ultimately heart-warming ending.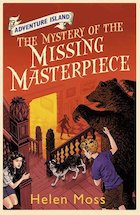 The Mystery of the Missing Masterpiece – Adventure Island by Helen Moss (Orion, £4.99 PB)
The Adventure Island series certainly lives up to its name, with Enid Blyton-esque mysteries set firmly in the present day – complete with mobile phones.
In this adventure, Emily and her friends, brothers Scott and Jack, are made suspicious by a burglary and a mysterious visitor to Castle Quay. And is neighbour Mrs Roberts the harmless middle aged woman she seems to be? As they unravel the mystery, things begin to get dangerous. Boys and girls will enjoy plenty of heroics along the way from the children and of course from Emily's scruffy little dog Drift.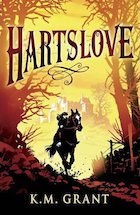 Hartslove by K.M. Grant (Quercus, £6.99 PB)
Daisy and her brother and four sisters live in the haunted and crumbling castle of Hartslove. Their father drinks his sorrows away, following the horrors of the Crimean War, and their mother has inexplicably abandoned them.
Now Hartslove is up for sale and they could lose everything. Their only hope is a horse they call 'The One'. If it can win the Derby, Daisy hopes that Hartslove might be saved. The children face many dangers, and the manipulative groom Skelton has plans of his own. However the ghosts of Hartslove are on their side.
An engaging read with a romantic, gothic feel to it.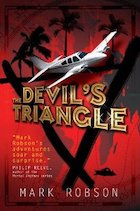 The Devil's Triangle by Mark Robson (Simon & Schuster, £6.99 PB)
Twins Sam and Niamh's mother disappeared nine years ago while in the Bermuda Triangle. They return every summer because their father has never given up looking for her.
When Sam and his friend Callum 'borrow' his boat they are transported through a storm to a strange and dangerous parallel world. Somehow, due to their telepathic link, Niamh can feel that Sam is in danger and is on a mission to bring the boys safely home.
This story is full of thrills and surprises. And thanks to a cliff hanging ending, young readers will be left wanting more.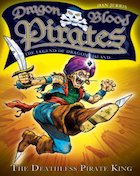 Dragon Blood Pirates – The Deathless Pirate King by Dan Jerris (Orchard, £4.99 PB)
Al owns a mysterious sea trunk which transports him and his friend Jack to the Dragon Blood islands.
Guided by his magical cat Snakeboot and with the Dragon Blood Sabre and Scabbard of Invincibility on their side, Al and Jack take on a new adventure in this latest book in the Dragon Blood Pirates series. They must rescue Princess Haree and her father, held captive on Ruby Island. But that means fighting the deathless pirate Razor Toe and the very nasty Blacktooth McGee.
A sea-salted, rip-roaring tale for young scallywags and rapscallions.
My name is Rose by Sally Grindley (Bloomsbury, £5.99 PB)
It's obvious why Sally Grindley is a Smarties Prize gold medal winner. She writes wonderfully insightful tales about children from different parts of the world, from different cultures and backgrounds.
Rose is a Romany Gypsy girl, who has a happy life with her mum, dad and baby brother as part of a travelling troupe who take music to carnivals. Then one terrible night, everything changes. Rose is uprooted from her homeland and taken to a new country where she is given a new name and a new life. Can she continue to remember who she is, and will music ultimately save her?
Beautifully written, with powerful and moving final pages.