Eve Bearne explains why schools should build on and develop the wealth of children's screen knowledge
For the umpteenth time last week I failed to programme my TV recorder, so I missed a show I really wanted to watch. Then I had problems with my computer. I realise now what I should have done – ask a five-year-old!
Then I had problems with my computer. I realise now what I should have done – ask a five-year-old!
Children grow up in a digital world. It's visual, interactive, dynamic and they know an immense amount about technology – not just how the machinery works but how to enjoy reading on screen from a very early age. Children can navigate around websites with an ease that is breathtaking, skimming and scanning, selecting and retrieving information in ways that they sometimes find difficult with information books. As a recent survey shows (Reading on Screen, UKLA 2007) this kind of familiarity with complex information structures is part of very young children's repertoire of reading strategies.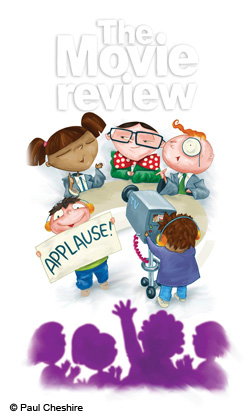 When it comes to films and television, children turn avidly to their favourites, discussing CBeebies or Over the Hedge as keenly as we discuss our favourite viewing. And they can be very sophisticated critics, able to talk about why the director may have decided to shoot this in soft focus, knowing that close-ups tell you about how characters are feeling; that long shots show the setting; and that the music creates atmosphere, long before they may feel confident to say the same about authors and books.
George, aged six, explains about the picture book he'd made after a project using film: 'I chose big bold pictures with lots of details for my reader… and I've used close-up shots as well… I made some parts sad by using grey and black colours.'
Like so many other young readers and viewers, George has extensive experience of digital texts as well as a love for books. But how much of that experience is called upon to support regular classroom work? My worry is that if we don't build on the wealth of children's screen knowledge and experience, we'll squander a rich learning resource.