Read our reviews of a selection of terrific non-fiction books.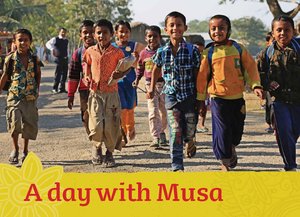 A day with Musa (CAFOD / Matthew James Publishing, big book £12.50, small book £4.50, combined price for two £15)
Learning about other countries and cultures not only helps young children understand the wider world, it can also enable them get to grips with their local environment. This big book is chock-full of photos and simple descriptions of a young boy's life in Bangladesh. As we follow Musa in his daily routines, children are encouraged to think about similarities and differences with their own lives. It's a bright, colourful book and children will enjoy the look of pride on Musa's face during his guided tour.
A day with Musa also includes extensive linked activities covering a range of curriculum subjects.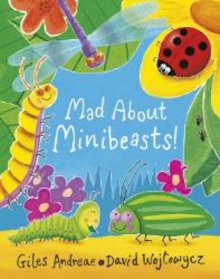 Mad About Minibeasts by Giles Andreae and David Wojtowycz (Orchard Books, £10.99 HB)
Combining facts with a picture book format is notoriously difficult but this title succeeds with panache. In this funny, feisty introduction to minibeasts, Wojtowycz's illustrations are wonderfully vibrant and appealing, while Andreae's quirky verse never descends into sickly sweetness.
Take 'Slug' for starters: 'We're sticky and we're slimy, And we haven't any bones, So we hang out under flowerpots, And shelter under stones.' Brilliantly catchy for reading out loud to toddlers or for five-year-olds to read for themselves.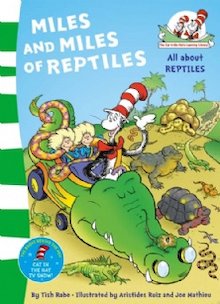 Miles and Miles of Reptiles by Tish Rabe (HarperCollins, £4.99 PB)
I like Dr Seuss and opened this book with relish. Its aim is to present information in Seussian rhyme – a very tough task to pull off! On the whole, it works well. There are places where the rhyme falters and where it lacks the fabulous anarchy of the original – perhaps the Cat-in-the-Hat's voice needs to be heard more. That said, it certainly packs in plenty of meaty information about reptiles and should appeal to many Cat-in-the-Hat fans.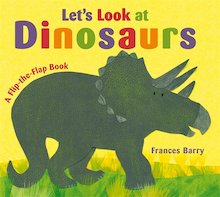 Let's Look at Dinosaurs by Frances Berry (Walker Books, £9.99 HB)
Billed as a very first book about dinosaurs, this title would make a welcome appearance on any pre-school child's bookshelf. Packed with beautiful paper engineering, it has delights on every page. There are flaps to lift to show an Ankylosaurus weilding its clubbed tail and a Pachycephalosaurus head-butting its rival. Pop-ups reveal a flying Pterosaur and a toothy T. Rex. A simple, informative text accompanies Frances Berry's enchanting artwork.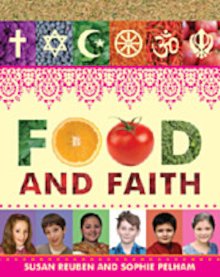 Food and Faith by Susan Reuben and Sophie Pelham (Frances Lincoln, £12.99 HB)
This book contains a mouth-watering selection of foods eaten at festivals and on other special occasions in the world's six main faiths – Buddhism, Christianity, Hinduism, Islam, Judaism and Sikhism. Each faith is represented by a child who explains the rituals, rules and customs around the food they eat. Specially commissioned photographs help to bring these stories to life.
A very useful addition to any RE library, and I'll definitely be trying the recipe for the Jewish honey cake.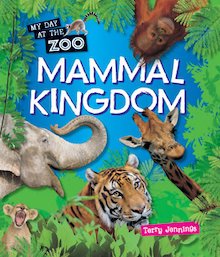 My Day at the Zoo: Mammal Kingdom by Terry Jennings (QED, £4.99 PB)
The stars of the show in this zoo-view book are, of course, the animals – lions, tigers, giraffes, zebras and monkeys. Readers can learn about their lives in the wild and in captivity, with handy habitat location maps and a scale showing how endangered they are.
I liked the conservation aspect running through the book, though the text didn't explain why certain animals were endangered – surely an obvious question for readers to ask and the overwhelming reason for keeping animals in zoos today.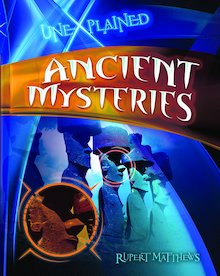 Unexplained: Ancient Mysteries by Rupert Matthews (QED, £5.99 PB)
Mysteries are a perennially popular topic and this book seeks to unravel some of the best known. What was Stonehenge built for? How were Egyptian hieroglyphs deciphered? Where was Atlantis, if it existed at all? The well-written text offers a tantalising, though brief, glimpse at the fact and theories behind these mysteries, together with questions for readers to answer.
Good visuals and an attractive design make this a book that should encourage readers to want to find out more.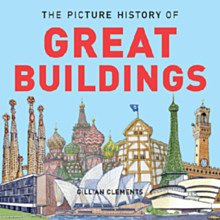 The Picture History of Great Buildings by Gillian Clements (Frances Lincoln, £8.99 PB)
A fascinating journey through the history of architecture, from the first homes and cities to the skyscrapers of today, this book is beautifully and intricately illustrated by Gillian Clements.
Aimed at older children, my gripe is that the typeface used for the main text is far too small and lacks any visual appeal on the page. It doesn't draw the reader in for a closer look – a great shame, as the rest of the book, and the concept, is a winner.
Our top read!
Nature Adventures by Mick Manning and Brita Granstrom (Frances Lincoln, £12.99 HB)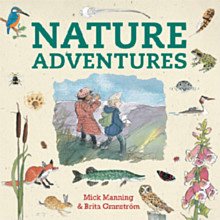 A fascinating journey through towns, woods, seashores and the seasons, this is a spotter's guide to nature with a twist. Charming, child-friendly illustrations are accompanied by short descriptions of plants and animals, activities and snippets of nature-inspired poetry to draw readers in.
The scenes shown are enticing – snapshots of rockpool life; wild, windy moors, night-time woods… A truly lovely book for children to keep dipping into, and a very successful combination of information and entertainment.