We caught up with Liz Pichon, award-winning author and illustrator, to chat about her inspiration for writing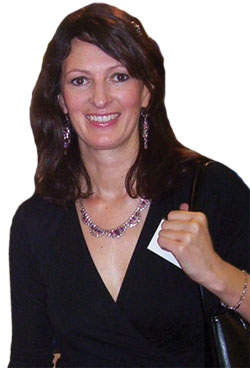 Liz Pichon lives in Brighton with her husband and three children aged 16, 12 and eight. She started her career as a graphic designer, then went on to illustrate a range of products, such as funky calendars, mugs, games and greetings cards, before turning her talented hand to children's books.
LS: What inspired you to write and illustrate children's books?
One day I thought 'You know what, I can do this'
LP: When I worked as a freelancer, I did the odd illustration for other people's books, but I started to get work that wasn't really fun. Then one day I thought 'You know what, I can do this', so I started writing and illustrating my own books with lots of humour in them. Even as a child I drew all the time – my ideal birthday present was a box of Carandash paints. I was obsessed with Walt Disney and was always drawing the Disney characters. James Marshall's books also influenced me. He wrote a series about Fox, a mischievous, debonair, lazy show off. The illustrations are simple and quirky, but the characters are brilliantly observed. I love them!
LS: What was your favourite book when you were a child?
LP: My older sister bought me some wonderful books when I was younger. I especially remember one of Aesop's tales, The Lion and the Rat, illustrated by Eric Carle. I loved the big, gorgeous illustrations. Also, I fondly recall Richard Scarry's Little Golden Book series that I bought with my pocket money. He created a whole world of little characters in so much detail.
Behind the scenes with Liz…

The last CD I bought was... Music for Biscuits – a compilation of rare advertising music from the late 1950s.
The newspapers I read are... the Daily Mirror for gossip, The Observer for the magazine and the Evening Standard on the train from London.
My last holiday was to... Agua Blava in Spain. It was fantastic, the swimming pool is carved into the rocks – it's just like a James Bond film set!
My perfect Saturday is... spending a lovely sunny day on the beach with my family, then back home for a barbecue in the garden.
My favourite food... is barbecue and salad – and Mediterranean food, especially meze at Turkish restaurants.
LS: You won the Silver Award at the Nestlé Children's Book Prize for My Big Brother Boris, which is an amusing book about sibling relationships and growing up. Are the characters based on anyone in particular?
LP: Having three children with different personalities, there is always something to base my characters on, so there are quite a few characteristics from them and some traits of myself. I'm writing the sequel to My Big Brother Boris entitled My Little Sister Doris at the moment, in which Little Croc has to accept the fact that Boris is growing up and doesn't want to play anymore, but a new egg is about to hatch!