Betty G Birney wrote her first story aged seven – and never stopped. She is currently enjoying success with her loveable and heroic hamster creation, Humphrey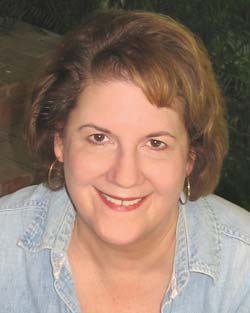 When you were little did you always want to be an author or something else?
I really decided to be a writer as soon as I could read. I loved books so much, I didn't just want to read books – I wanted to learn how to write them.
How or when did you start writing?
I wrote my first book, Teddy Bear in the Woods, at age seven, presented it to my parents and announced that I was going to be a writer. And I just kept on writing from that point on.
Tyrannosaurus Tex, came about as a result of a mistake. I meant to type Tyrannosaurus Rex
Where do you get your ideas?
Everywhere! Family stories, my own experiences, things I read, things I overhear in restaurants. One of my books, Tyrannosaurus Tex, came about as a result of a mistake. I meant to type Tyrannosaurus Rex, hit the wrong key and typed Tyrannosaurus Tex. I immediately pictured a dinosaur in a cowboy hat, and a book was born.
How did you think of your character(s)?
I thought of writing from the viewpoint of a classroom pet when I visited my son's science classroom. All the walls were lined with cages and tanks full of animals. They even had a boa constrictor! I remember wondering what those animals thought about what they saw and heard in the classroom. Eventually, that pet became Humphrey the hamster.
Are any of your books based on real life experience?
I draw on my own experiences as a student for the Humphrey books. For instance, the character of Sayeh is based on a classmate of mine who would never speak.
Who is your favourite character in your books? OR Which of the characters in your book(s) would you like to be?
Humphrey is a lot like me in many ways. I especially like his inquisitive nature and his desire to help others. I only wish I was as good a friend to others as he is. I would also like to have the adventures he gets to have.
Do you plan to write more stories in this series or introduce new characters?
Yes, there will be more Humphrey books and new characters are always coming in. For instance, Og the Frog was introduced in the second book, Friendship According to Humphrey, and he remains in all the books after that.
What was your favourite book as a child and why?
I had so many favourites! Among them were the Dr Doolittle books. The idea of a man who could talk to the animals probably influenced the Humphrey books. I also loved the Mary Poppins series and the Mrs Piggle Wiggle books about a quirky lady who helped kids solve their problems. I can't forget Charlotte's Web and Stuart Little. I think Stuart is a distant relative of Humphrey's.
What would you do if you weren't an author?
When I was in high school, I was very interested in theatre – being an actress and a playwright. I got over that, but I'm married to an actor! I also enjoyed working as an advertising copywriter and televisions scriptwriter. I know I'd enjoy working in a bookshop or library. Anything to do with books!
Where do you live?
I live in the United States in Los Angeles, California. I've lived here half my life, but I was raised in St Louis, Missouri – the city with the arch.
If it's a unique building or location, please explain why you chose to live there.
What's unique about where I live is the little house in the backyard where I spend most of my time writing. It's under a huge avocado tree and it's very woodsy. I have my desk and computers there, the walls are lined with shelves of books and there's a little sofa in case anyone comes to visit.
What is your favourite sweet?
I am not a sweet eater, believe it or not! But I do enjoy a nice square of chocolate on occasion, or a biscuit.
Do you believe in magic?
Oooh, what a complicated question. I believe that there are lots of things that defy explanation, but I don't know that I'd call them magic. I also believe the human mind can do so much more than we know – there's a kind of magic there. In the end, the best magic I know of is in wonderful books written by wonderful writers.