Holly Webb, author of the Magic Molly and My Naughty Little Puppy series, answers our questions about writing books for children.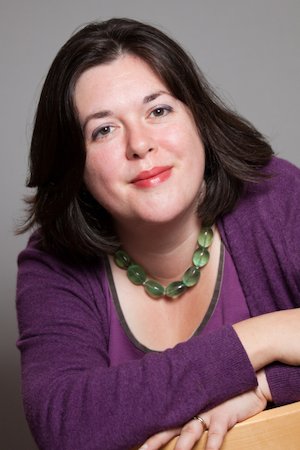 Your book, Magic Molly: The Clever Little Kitten, has been chosen as one of the selection of books available for £1 as part of World Book Day. Do you think that World Book Day is an important event in the school year?
Yes, I think it's such a great scheme – I love the idea that every child can have a book. I have three children, and although the youngest two are only just starting to read, they're very clear which books belong particularly to them. Books should be valued possessions, and I think it can be hard to feel that if all your books are from school or the library. Plus it's lovely just to have people making a big fuss about books!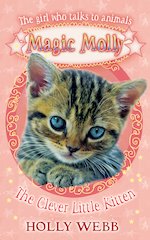 In the Magic Molly series, Molly can talk to animals. If you could speak to just one particular type of animal, what would it be?
Cats. The cat I had as a child was a complete mystery to me. I could never tell whether she was happy to be stroked, and constantly had scratched hands (looking back, she was very tolerant, I clearly remember trying to dress her up). Cats always look as though they know very important things, and just aren't saying.
If you could have any magic power, what would you choose?
To be able to jump from great heights and float. I used to have (and still do, very occasionally) an incredibly clear dream of jumping from the top of a particular staircase in my parents' house. The feeling was wonderful.
You worked as a children's fiction editor before becoming a writer. Does your previous experience with other authors' work help you with your own books?
Very much. I still find it difficult to edit my own work (I suspect everyone would) but I can occasionally be ruthless. And I'm good about taking editorial advice. Or I think I am, anyway…
What do you most enjoy about being a writer?
Creating worlds, and then actually hearing from people who've read the books and been in them, or feel they know the characters – it's incredibly exciting for me.
In the Magic Molly series, Molly wants to be a vet when she grows up. When you were young, what did you want to be when you grew up?
A librarian, until I discovered they weren't allowed to read all day. Then an archaeologist, until I realised it was more about mud than pyramids. Then I discovered editors existed, and I was hooked.
What was your favourite book when you were at school?
I read the Narnia books over and over.
Do you have any tips for young writers who are creating their own stories?
Keep on reading, and don't always read things you think you'll like. You might be surprised, but even if you don't like a book, if you can work out why, it helps you to think about your own writing.
Find out more about World Book Day and Holly Webb's book, Magic Molly: The Clever Little Kitten, on the World Book Day website.