A selection of interactive poems, riddles and acrostics providing fun activities for children to complete as a shared reading activity or independently.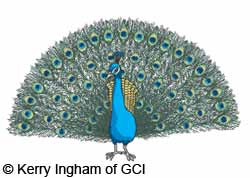 This selection of interactive poems provides many fun activities for children to work on as a shared reading activity or independently. It can be shared with level 1 readers and confident level 2 readers will be able to do the activities independently. Each poem has its own set of instructions. The first poem encourages the children to look at beginnings of words. The next two poems are riddles and the final one encourages the children to think about similes and rhyming words.
Previous learning
Children should be able to identify digraphs and trigraphs at the beginning of words. They should be familiar with an increasing number of high frequency words. They should have a good understanding of the structure and presentation of a variety of poems. Make sure there is a collection of poetry books in the classroom.
Whole class work
Shared reading
Choose one poem for each session during the week.
Look at 'Poo Zatterns' together. Ask the children to identify it – what are the features of a poem? Read the first verse together. Ask what they noticed. Ask them to write down the phonemes, digraphs/trigraphs swapped. Read the rest of the poem together. Many words did not make sense – how did they work them out?
'Guess the dog!' is a simple riddle to share with level 1 children or for level 2 children to read independently. If a shared reading activity, hide the rhyming words and ask the children to guess the missing word. Encourage them to notice the different spellings of 'ai' and 'ite'.
'What am I?' Read this with the children. Encourage them to use phonics to deduce unfamiliar words. Talk about different ways of spelling phonemes and challenge them to think of other ways to spell them. Ask them to decide which phoneme the clue is giving them. The consonants can easily be worked out. The vowels rely on knowing certain rules — ie, that 's' or 'l' do not usually follow h in a word.
'A mixed-up kid' – before reading, explain what a simile is. Discuss examples together. Read the poem with the children, encouraging them to use phonics, knowledge of high frequency words and sense of text as strategies. Ask them to identify the missing words. When they have decided on the missing word click on the line to reveal the author's ideas.
Shared writing
'Tiger' – Before writing, ask the children to describe a tiger, using adjectives and similes. Share ideas with the class. Explain how an acrostic works, and model how to complete each line, using the children's ideas. When it is complete ask them to read it aloud using appropriate intonation. Finally, reveal the poet's version and compare it to the children's.
Guided and independent activities
Challenge the children to sort out 'Poo Zatterns'. By dragging and dropping the beginnings of each word, they can spell them correctly. Practise reading it aloud to each other.
Allow them to read the riddles independently, clicking to reveal the answers. Can they compose their own riddles? Use the

IWB

to note ideas.
Encourage the children to read the 'Mixed-up kid' poem independently. Challenge them to use similes to write a poem about themselves.
Let them reveal the words to the 'Tiger' acrostic independently. Ask them to write one about another animal, thinking of characteristics, adjectives and similes about the animal first.
Using the activity sheet
Fruit salad sundae — use this poem as an example of a shape poem. Look at the layout and try to find the hidden words. Devise a wordsearch shape poem based on a different theme.
Plenary
Read some of the poems aloud, with clarity and appropriate intonation. Share the children's poems. Discuss use of adjectives, similes and language choices.
Key learning outcomes:
To recognise automatically an increasing number of high frequency words;
To apply phonic knowledge and skills as the prime approach to reading;
To segment sounds into their constituent phonemes in order to spell them correctly;
To recognise alternative ways of spelling phonemes;
To recognise the main elements that shape poetry;
To make adventurous word and language choices appropriate to the text;
To speak with clarity and use appropriate intonation when reading.