Applying for grants can appear to be a minefield. Each grant-giving body has a different type of form and the depth of answer can differ massively. For many, the general concern when filling in a form is 'am I writing the right thing?' This is a genuine question to ask and hopefully your answers will be robust enough to answer these them. However, you must take time to consider what is being asked. There is work to be done well before any form is filled in.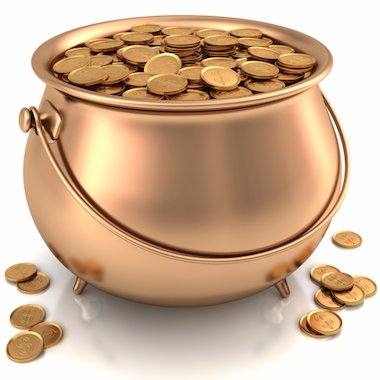 Before completing the application form
The first rule of thumb is that it is no good approaching an award body if you are not sure why you want the money. Writing a mission statement with clear aims is a good start. This will give everybody a clear understanding about what it is you are aspiring to do. Highgate Primary School took this approach and produced the following mission statement and aims:
Case study: Highgate Primary Art Studio and Community Room mission statement
Our mission is to convert an unused Victorian loft within Highgate Primary School and create a unique space for an art studio. We would like to offer children and adults the opportunity to come together to express their inherent creative nature; to learn about the world of the arts and its capacity to make whole the individual.
This mission is based firmly on the belief that being involved in the arts can have a lasting and transforming effect on many aspects of the lives of individuals and communities, whose sense of identity and purpose can be changed through such engagement.
Within our art studio we aim:
To foster artistic expression for all
To enrich the education of all children through the arts
To provide exceptional quality art and design education for all children in Highgate Primary School and Blanche Nevile School for Deaf Children
To provide innovative, challenging and enjoyable events, activities and projects in a stimulating and accessible environment
To give children experience of a wide range of art activities and techniques, using the highest quality materials
To develop the children's understanding of their own and others' cultural heritage
To work in partnership with arts organisations and other local educational establishments
To provide short-term residencies for recently qualified visual/applied artists
To provide exhibition opportunities for emerging artists
To exhibit work created within the art studio at various locations within the local community
Alongside this mission statement, Highgate produced a proposed fundraising plan with milestones.

Following this intiial funding, time was allowed in order to give the school sufficient time to raise the outstanding amount:
Architectural costs – £3500
Resources – £6500
Loft conversion costs – £60,000
The fundraising plan has become another aspect of school development with identified goals and how to achieve them. The project has a spread of stakeholders which introduces another aspect of successful fundraising. Whilst Foundations are able to support large projects they rarely like to do it alone – they will want to see if financial support from the school.
Find an award body
The next step is simpler. Find an award body and one that matches the project.
There are currently three key areas that Foundations are keen to support: the arts, sport and community projects. All three generally sit well within schools. If you are applying for computers, it is unlikely that you will find funding so bear this mind when shaping your project.
Awards for All have a clear and succinct statement for all schools that states:
We welcome applications from schools but we will not pay for activities or services that schools have a statutory responsibility to provide. This means we will not pay for activities that are in the school curriculum or directly related to it. We expect projects to take place before or after school, during lunch or in the holidays, unless you can provide a good reason in your application why this is not possible (for example, you are in a remote rural area). Projects should help children learn about new things that are not part of the school day. This may be achieved by working with a local community group or local people. We will accept applications for projects working solely with children with special needs where it may not be appropriate to involve the wider community, although you still need to show that what you want us to fund is extra to what happens in the school day.
Awards for All guidance, 2009
This statement is typical for many foundations. However if your project does fit this criteria you are then ready to begin the process of filling in an application form.
What information is needed?
Typically, a strong application requires eight pieces of information. Applications vary but if you have the following information to hand you are then in a strong position to apply to a range of foundations in one go (with appropriate adjustments according to the specifics of each awards body):
Completed application form This is a minimum requirement.
A covering letter The application should include a covering letter signed by an authorised representative of the school, usually the headteacher.
The name of the project A project name gives the project identity. There is no need to be massively creative and simple is often best.
A copy of the most recent report and audited accounts This includes the school's bank account name, sort code and name of bank. You should also have three key pieces of financial information: the budget for the whole year, the end of year spends and the final amount at the end. This information is to see if your school has the required minimum banking details for the charity to offer a grant. The awards body is not looking to see if you have too much money or not.
Summary of the school's makeup and activities A concise description of the school including ethnicity, free school meals, size and unique features.
A synopsis of the project typically something less than 200 words in length that provides a digest of the aims of the project.
A financial plan for the project This should include a budget with details of anticipated expenditure over the course of the year, along with anticipated income
Current and proposed fundraising plan This should outline what funds have already been secured and from which sources, including the amounts. It is also wise to provide details of planned fundraising activity and from where it is proposed to source any funding shortfall.
With these eight pieces of information you are ready to apply to either an awards body or Foundation.
Who can you apply to?
There are a wide range of Foundations and Grant Awards body. Below is a list of the four main Foundations in the UK:
However, if you are looking for local grants (where there is less competition) then www.grants4.info is a good place to look. This website will locate specific awards bodies from its data base that would support your project.
Ultimately, if your project is something you believe passionately in you will find the money necessary to fund your project. Good luck!