Flights? Check. Accommodation? Check. Excursions? Check. Discover how a group of Year 4 children used their maths skills to plan the ultimate family holidays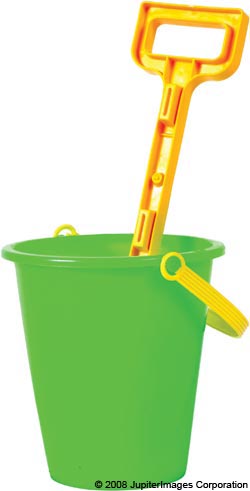 Michael Hardgrave, a Year 4 teacher at St Mary's Island CE (Aided) Primary School, describes his experiences of the What Money Means programme.
'Although we had previously considered ways to teach financial capability at St Mary's Primary when pfeg (Personal Finance Education Group) approached us to be part of What Money Means, it helped us to crystallise our thinking about how to integrate financial education within our existing maths lessons plans. The subject also afforded us the possibility of teaching in a interactive way, using real-life situations and role play.
Cross-curricular opportunities
I had already planned my term around a Spanish theme and so, with the pfeg consultant, I considered how best What Money Means could be integrated. As it was June and the summer holidays were approaching, we felt that tasking the children with organising a fictitious summer holiday to Spain, for a family of four, would give them experience of budgeting, as well as tying in with existing work on Spanish art, geography and language.
What Money Means… helped us to crystallise our thinking about how to integrate financial education within our existing maths lessons plans
Planning the holiday
I gave the children a 'budget' of £2500 to cover all the costs of an August holiday for two adults, a ten year-old girl and a six year-old boy. I wanted the learning experiences of the children to be as 'real' as possible and they gathered actual costs from holiday brochures. The children had to use the money to pay for all the costs that they might incur including travel, accommodation, food and spending money. It was rewarding to see how they changed their plans to keep within budget. For example, realising they had to choose between visiting theme parks and staying in luxury hotels. In this way, the children learned about prioritising and what was most valuable for our model family.
Applying the skills
I gave the children five weeks to complete the task, spending two hours on What Money Means every Wednesday morning. For the first hour, I would teach them the maths that they needed to complete the task for the day, adapting the teachings to the different ability groups. The second hour was a more informal session, giving the children an opportunity to research and investigate different holiday combinations. They would apply the skills they had learned that morning, such as data handling and using the calculator to perform multiple step calculations.
Exceeding expectations
I found it important not to underestimate the capacity of the children to use maths in an applied setting; having looked at the Renewed Framework, they soon exceeded the levels I would expect from a Year 4 class and I had to look to Years 5 and 6 work for inspiration. One example of how advanced mathematics concepts were put in to practice was when the children were working out how to travel to the airport. They had to work out whether it would be cheaper to drive or hire a taxi. In this calculation, they used quotes sourced from taxi companies and took into account factors such as the miles per gallon of the car and the cost of parking at the airport, coping extremely well with maths they might have struggled with in the abstract.
Playing to everyone's strengths
The children worked in groups engineered to include a mixture of abilities, meaning that they had to identify what each team member was best at. This resulted in discussion and negotiation within teams to allocate jobs and ensure each task was completed. This project required a broad range of skills and mixed ability groups proved a very successful way of engaging lower ability children with numeracy. In the formal teaching sessions, the higher ability children would often help others to complete their work and help the group progress. Some children showed a natural ability for managing a group, and it was not always a higher ability child who would adopt this role. Although one group, in particular, initially found it a struggle to successfully divide responsibilities, once they had resolved their teamwork issues, the end result was very good. As the groups worked, my teaching assistant and I circulated to help with their calculations and kick-start discussions to talk through any mathematical difficulties. We also praised them as they achieved their targets.
Holiday presentations
At the culmination of the five weeks work, the children had to present their holiday to the pfeg consultant and myself using ICT. This gave them a focus, helping them to stay on task during lessons, and became an element that really excited them. The presentations were also excellent barometers of what had been learned; hearing the children explain the rationale behind their choices and the calculations that had informed their decisions demonstrated that they really understood the processes involved in successful budgeting.
Beyond the maths lesson
It was clear that the majority of children were engrossed by the project and would spend as much time on it as they could, including at registration and during break and lunchtime. Feedback from parents suggests that the children also worked on their projects at home and were keen to help plan their family's 'real' summer holiday. Although What Money Means was only taught for ten hours, the children have since retained the money maths they learned; of the children in the two Year 4 classes at St Mary's, those that took part in the project now have a better grasp of financial matters.
Although What Money Means was only taught for ten hours, the children have since retained the money maths they learned
Continuing real-life maths
Overall, I found using the approach of planning for a school holiday a useful way of introducing financial challenges. Teaching the project in the summer term made it successful and helped make the work relevant to the children's lives. Basing the project around a particular country was also useful, as it made it relatively easy to integrate numeracy and finance with other subjects. The positive outcomes of the task and the engagement the children demonstrated, have led me to consider similar work this year, focusing on France rather than Spain. The school is also looking at ways to implement more financial teaching with other year groups, including working with Year 3 on the cost implications of recycling and with Year 6 looking at the financial aspects of the redevelopment of the school grounds.'
Further information
Find out more about pfeg by visiting their website, or contact Project Coordinator, Sara Passmore or tel 020 7330 9478.