This poster text provides a checklist for children to use in discussing film techniques and in planning/making a short film.
It can be analysed as a useful example of instructional text, but it is most valuable as guidance for a practical task. It uses vocabulary rich in technical terms, and refers to aspects of film-making that the children need to be familiar with from watching and discussing short extracts.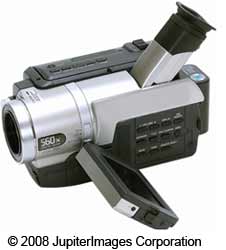 Shared learning and teaching
Invite individuals to read a section of the poster each. Discuss each section as you go along to ensure understanding.
Discuss films the children have seen. Identify the genre, effects on the audience and how these were achieved. How did the scenery, props and soundtrack contribute? Use the activity sheet below for your analysis.
As a class, quickly storyboard some familiar stories, such as fairytales or short stories, upon which you could base a movie.
For each story, discuss the genre, and how locations and props may be designed to have a particular effect on the audience. Suggest locations and actors, and decide on possible camera shots and angles at key moments.
Discuss the skills required to work effectively in a team – the roles needed, the tasks to be done, and the behaviour necessary to achieve success. Draw up success criteria. Make explicit the speaking and listening skills you will be looking for.
Previous learning
Children should be familiar with much of the language and the techniques used in the poster text and know how to operate a camcorder or digital video camera. It would help if they had watched the beginnings of a range of films, as well as clips that model a range of camera shots and angles.
Group activities
Organise the children into groups, considering how to capitalise on their strengths – although a scribe/artist may be needed, many of the roles rely on good imaginations, understanding of film, communication and leadership skills.
Ask each group to choose a story and finalise the story details, using the poster as guidance. Following instructions, they need to create a storyboard; fill out location and character logs; collect props and costumes and write/improvise a script. The storyboard should indicate what camera shots and angles are to be used.
Rehearse and film the stories, perhaps pairing groups up to offer additional support, or to act as film crews for each other.
Allow time for paired groups to watch, discuss and improve their films. If resources and skills allow, use editing software to trim scenes, add sound effects and so on.
Key learning outcomes:
To work effectively in a group, taking different roles and distributing tasks;
To develop, perform and film a short script;
To comment on techniques used by film makers to create character, setting, atmosphere;
To use imagination and film techniques to tell a story.
Useful resources
Primary Framework for Literacy website — Film clips provided in the Primary Framework for Literacy.
Story Shorts and Story Shorts 2 British Film Institute, VHS or DVD. Selection of short films selected for children in Y3 to Y6, accompanied by teachers' notes. From the British Film Institute
Picturacy – Coming soon from Film Education. For details of this new KS2 resource plus further great film resources, keep an eye on www.filmeducation.org
Links with writing
Write reflective notes as a group, commenting on the success of different aspects of the project, and what they would like to improve.
Write the screenplay for the films.
Rewrite the films as narrative stories or conventional play scripts. Compare the versions.
Plenary
Watch the films, using the activity sheet below for analysis. Discuss the success of chosen shots and angles. Consider improvements that could increase tension, pace or humour – eg, by altering the settings, camera angles or sound tracks. Discuss how well the stories are sequenced, and whether alterations could be made to improve coherence.
Evaluate the usefulness of the poster text as a set of instructions.
Ask each group to evaluate their team's success against the criteria for good group work.