Teaching tops a workforce talent poll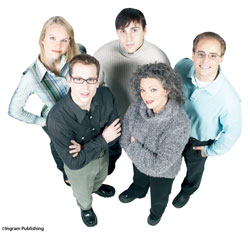 Teaching has beaten a host of 'city jobs' in a public poll of Britain's most talented professions, according to a recent online survey carried out by the Training and Development Agency for Schools (TDA).
The respondents were asked to rate their top three in a series of professions according to the talent you need to work in them. Teaching was ranked second, with 39 per cent categorising it as a talented profession, beating 'city-based' jobs such as law (29 per cent), management consultancy (8 per cent) and accountancy (6 per cent). Medicine was rated as the most talented profession by 56 per cent of people polled.
The teaching profession was measured in a range of skills from leadership to strategic thinking and the ability to juggle a varied workload. Whereas teachers unsurprisingly ranked highly in areas such as the ability to motivate (84 per cent) and inspire (84 per cent), the public also rated teachers in areas such as creativity (69 per cent), leadership skills (58 per cent) and strategic thinking (41 per cent).
Graham Holley, Chief Executive of the TDA said: 'In today's market, every sector is fighting for quality candidates. But teaching stands out as one of the few professions where jobseekers can have the best of both worlds – a job that's rewarding and intellectually challenging backed by fast career development and a competitive salary. Tomorrow's stars are more likely, therefore, to be found in the classroom rather than behind a corporate desk.'
Graduates entering the teaching profession can now expect a salary of over £20,000 (£24,000 in inner London), while pocketing up to £5,000 as a golden hello if they choose a priority subject, such as maths or science. Tax-free bursaries of up to £9,000 are also in place to enable jobseekers to study for a teaching qualification. Classroom teachers can progress to a salary of £34,000 or more (£41,000 in London).
To find out more about turning your talent to teaching, visit the Training and Development Agency or call 0845 6000 991.