During her 60 years on the throne the Queen has lived quite a life and seen her country grow and change, through both great and tragic times. This year is a very important year for Queen Elizabeth II, as it is the year she, and the rest of the country, celebrates her Diamond Jubilee.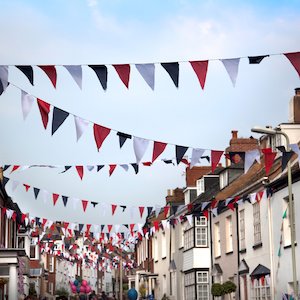 The following three teaching activities from First News are designed to help children celebrate this special occasion, together, in their classrooms.
Queen Elizabeth II: Diamond Jubilee timeline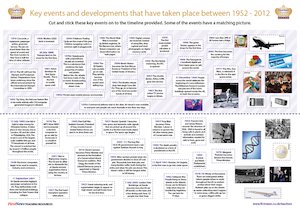 The first of these teaching resources is a timeline activity that enables pupils to explore how life in Britain has changed over the last 60 years and begin to understand when these developments took place. We have tried to include the important political and technological developments that will engage children, and help them consider how the advances of the last six decades have influenced how they live today.
A young Princess Elizabeth: Understanding timelines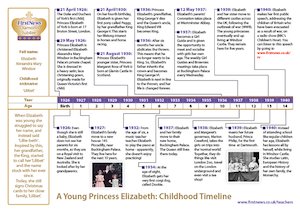 What was the Queen like when she was a child? Within our second Diamond Jubilee teaching activity you will find a timeline of a young Princess Elizabeth's early life , up until the age of 14. You'll also find a timeline template for your students to record the key events in their own lives, so far.
Flags and bunting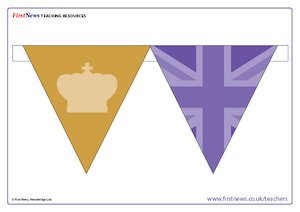 Decorate your classroom for the Jubilee – every celebration needs decorations! Our third and final teaching resource is a design activity pack. This pack includes FirstNews Jubilee bunting and Union Jack flags (as well as templates for students to design their own), which children can use to decorate their classrooms in preparation for the Diamond Jubilee. This creative resource is perfect for tutor time or art lessons.

First News is the UK's only newspaper for young people and the widest-read children's publication in the country with a readership of 1,047,543 seven to 14 year olds every week. Visit the First News website for more information.