Enid Blyton's Famous Five series of books have been named as Britain's favourite childhood stories of all time.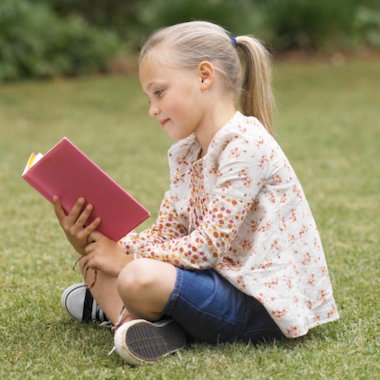 The survey about favourite children's books was carried out by children's charity Plan UK. More than a quarter of respondents said that their own oldest children's book has been passed down through two generations, which just shows how much the books are loved!
The five most popular books were:
The Famous Five by Enid Blyton
Charlie and the Chocolate Factory by Roald Dahl
The Lion, The Witch and the Wardobe by C.S. Lewis
Black Beauty by Anna Sewell
Winnie the Pooh by A.A. Milne
Plan UK commissioned the research to mark the launch of their new Education for Girls Facebook app, designed to help and support the world's poorest girls access and complete their education.
'Books and reading clearly have a fundamental impact on our lives and play a crucial role in education,' says Marie Staunton, Chief Executive of Plan UK. 'Unfortunately, many children, especially girls, simply don't get the choice to go to school to learn to read and write. There are 75 million girls worldwide not in education – many are taken out of class to work, or to be married off when they are far too young.'
The Facebook app allows users to take a survey to find out which of the top 50 children's books they have read, then offers them the choice of buying a virtual book, with all donations funding girls' education overseas.
Which book was your favourite read as a child?