The Berol Teachers' Club is fast becoming one of the first ports of call for teachers delivering creative lessons. The Club provides members with regular newsletters, lesson plans and worksheets, along with free products and articles written by teaching professionals.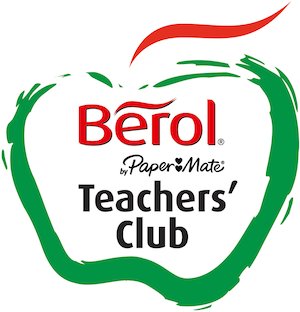 Membership is free, giving teachers access to a wealth of information and guides on how to use Berol by Papermate's extensive product range benefiting both teacher and student. The Club's newsletter, Creative Times, is delivered throughout the year and gives teachers curriculum linked lesson plans, creative ideas worksheets and free Berol products, including new releases such as the Washable Drywipe Range. Become a member for free at the Berol Teachers' Club website.
What happens in the classroom can come out in the wash!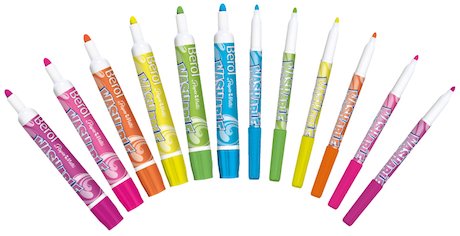 Berol by Papermate, manufacturer of writing, colouring and art products for schools have launched the Washable Drywipe range which have been developed for use on individual whiteboards, encouraging independent learning, a key component in building confidence in pupils.
The collection of pens and markers utilise new technology for use on individual whiteboards, enabling children to have fun in the classroom without the worry and limitations of stained clothes and fingers. The new range has been specially formulated to wash easily from skin, clothes and most other washable fabrics and carpets.
Working independently builds confidence in young students, allowing them to practice writing and become confident in their own abilities. The Washable Dry Wipe range gives pupils the freedom to do just this. Children love to express themselves in the classroom but they can often leave a mess for teachers and parents to clean up after, the range enables fun without the stress.
There are two styles of pen in the range; a bullet tip and fine tip. The bullet tip is perfect for colouring large areas and with a total of six bright, bold colours, children are able to create a work-of-art to be proud of. The fine tip is ideal for those learning to write; pupils are able to simply wipe errors away with ease, building confidence and mastering this important skill.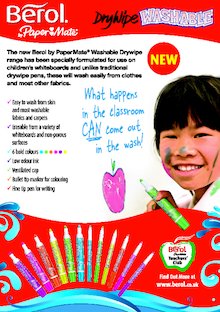 Find out more about the Washable Drywipe range on the Berol website.