Make the most of the web for planning a tailor-made holiday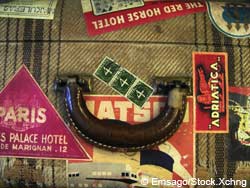 Discover top tips to help you book your dream holiday
I don't know about you, but I've spent too many times wishing my life away with thoughts like, 'Only two weeks until the half-term holiday…' If that's true for you, why not turn that thought into a positive action by using the web to plan ahead, make informed choices and save some money? There are some great sites on the web to help you.
Customer reviews
Most holiday planning begins with a destination in mind. If you have an idea of where you want to go and are looking for advice about the quality of accommodation, then you'll certainly need to visit www.traveladvisor.com Simply type in a destination and you'll find a list of hotels, B&Bs and apartments – all of which have been reviewed by the hotel guests themselves – often with traveller photographs. It's really useful to read reviews warning you that, 'This was really a night from hell. There are so many hotels in Prague, this one should be avoided at all costs!!' And it's very reassuring to read a list of comments all saying how good the accommodation is. The site also allows you to compare prices for the same hotel. All very useful.
Getting there
To get you to your destination there's the choice of road, rail, ferry or plane – or a combination of these! Choosing the best value flight can be a complex business but there is some excellent and objective advice at the 'Travel' section of www.moneysavingexpert.com If you're considering the ferry then you might want to look at www.ferrycheap.com to search for the best deals available. And, if you're thinking of letting the train take the strain then a visit to www.thetrainline.com could be well worthwhile. Quite rightly, your green conscience might be troubling you and, to minimise the environmental impact your journey might have, the money saving expert site also has some good suggestions for carbon off-setting, such as www.climatecare.org
Be prepared
So now that you've found a good place to stay and got the travel arrangements sorted, don't forget the travel insurance, for which you might find www.cheap4travelcover.com a way of putting your mind at ease and saving a few pounds. However, if you use the web to book your holiday, do take sensible steps so that the only place you get burnt is on the beach! The advice from Consumer Direct at www.consumerdirect.gov.uk is worth considering:
Look for an approved logo such as

ABTA

or

AITO

.
If the holiday is with company you haven't heard of before, do some careful research first.
Paying for your holiday with a credit card, even just the deposit, may allow you to claim against your credit card company if something goes wrong.
Read any terms and conditions carefully.
Keep a record of everything to do with your holiday booking.
Finally, if money's too tight to mention and all this talk about holidays has depressed you, then you could try a holiday house swap (www.homelink.org.uk) or even a night or two on someone's sofa for free via www.couchsurfing.com The catch is, you have to return the favour…
Bon voyage!