The leaflet features a range of recounts – diaries, journals and letters – all with a Family theme: a fictional diary extract from the hilarious Dear Dumb Diary series by Jim Benton (Scholastic); a factual letter from Sir Ernest Shackleton to his daughter Cecily, conveying his emotions during his attempt to rescue his men from Antarctica in 1916; an extract from Queen Victoria's diary revealing fascinating details of her thoughts on her wedding day in 1860; and, finally, a piece from Roald Dahl's Boy, focusing poignantly on his time at kindergarten in 1922‑3.
These teachers' notes accompany the PRINT ONLY guided reading leaflet in Literacy Time PLUS for ages 9 to 11 March 2008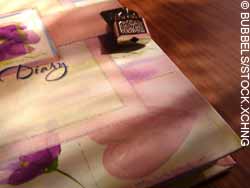 Before reading
Look at the structure of each text and identify the genre.
Discuss the differences between autobiography and biography.
Previous learning
Children should: be aware of the differences between autobiographical and biographical writing; know the features of diary writing; have had experience of writing their own extracts. An understanding of the historical context of Queen Victoria, Ernest Shackleton and Roald Dahl would also be an advantage.
During reading
Read each extract and identify/define unfamiliar vocabulary (eg, imposing, procession, blurred).
Appraise each text quickly – consider value, quality and usefulness.
Briefly discuss the main points of each text and any issues raised.
Responding
Construct a mind map, setting down all the main events in each extract. Next to each event, write down the author's feelings – eg, Shackleton has not seen his daughter for two years – regret, sadness, guilt.
Ask questions to explore the major issues in each extract – eg, Did Dahl feel scared when he rode his new tricycle to school? How did he feel when he started kindergarten?
Infer each writer's perspective from what is written and from what is implied – eg, Shackleton's description of the boat so as not to scare Cecily ('This is a funny little ship I am on…').
Explore how each writer uses language for comic and dramatic effects and uses different structures to create coherence and impact. Dear Dumb Diary is written like a private conversation between the reader/writer. In Victoria's diary, pomp and ceremony is revealed through the use of quite simple language and listing of eminent people. How can we tell that Dear Dumb Diary and Boy were written more recently?
Which extract do the children like best and why?
Follow-up activities
Set up four 'experts' who have read and understood each extract. Then create separate 'home' groups who send one member to each 'expert' to elicit information about each extract. The members feedback the results to their 'home' group. This consolidates understanding and encourages the children to translate the information into their own words.
Invite individuals to present persuasive arguments as to why they think a particular extract is the more powerful or enjoyable to read.
Devise a drama performance of Shackleton's letter. Have Cecily in the foreground, reading the letter, and Shackleton and crew members acting out the rescue attempt in the background.
Ideas for writing
Challenge the children to write a diary entry covering a special event in their lives – dramatic or humorous. Encourage the use of paragraphs to achieve pace and emphasis. Alternatively, write a diary of a topical or historical event from the viewpoint of a key figure. Use different styles of handwriting to convey historical times and consider appropriate language, text structure and vocabulary choices.
Use

ICT

to present the diaries effectively.
Key learning outcomes:
To present a spoken argument;
To use dialogic talk and work in role to explore ideas, topics or issues;
To infer writers' perspectives from what is written and implied;
To adapt sentence construction to different text‑types, purposes and readers;
To compare how writers from different times and places present experiences and use language.
Speaking and listening
Use hot-seating and role play to explore the themes in the extracts. Eg, a teacher/child could take on the role of Shackleton, Queen Victoria, Jamie and Roald Dahl to convey the feelings of hope, pride, rebellion, guilt and excitement evident in their extracts. Elicit questions using different question types to bring out the characters' deepest thoughts. Try framing questions formally and informally – eg, formal way for Queen Victoria, informal for Jamie. Add props for interest. During the hot-seating, make notes using the activity sheet.