Change can sometimes unsettle children. Sue Cowley talks about how you can help to make certain transitions in their lives as easy as possible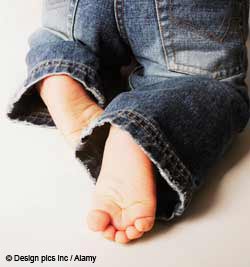 Life is full of transitions – moving house, changing jobs, getting another year older. While routine and security are important, learning to cope with change is vital. For children moving into education, or from one stage of schooling to the next, there will inevitably be challenges. For most children, these are relatively easy to handle; indeed, transition is an exciting time. But for some children, particularly those from a disadvantaged background, or with special needs, transitions offer a special kind of challenge. As practitioners, it is our role to help all children feel happy and thrive during times of transition in their lives.
Home to nursery
Starting in a childcare setting can be a difficult time for young children, as well as for their parents. It is the first step in gaining independence and moving away from the home environment.
The children's concerns might include
Being separated from their parents.
Being away from familiar surroundings.
Practical concerns such as finding their way, going to the toilet and having lunch.
How you can help children to settle
Talk regularly about the routines and rules in your setting. Keep your explanations short and simple, so that they are easily understood.
Ask the children for feedback about their concerns. Encourage them to ask for help when it is needed.
Add visual aids such as pictures and photos to help the children understand what goes where.
Have 'comforters' available if the children need soothing. Depending on the policy in your setting, you might allow the children to bring in soft toys.
Make plenty of formal and informal contacts between the home and the setting, for example, reports, newsletters, parent meetings and so on
Practical activities to support children through the transition
'Show and tell' helps you to link home with the setting and learn more about what the children like.
During circle time, encourage the children to talk about their feelings and to give positive comments about each other.
Give lunchtimes a sense of 'occasion', perhaps by putting linen tablecloths or vases with flowers on the tables.
Use a range of role-play activities to encourage the children to interact. Vary the role-play settings, for example, a home, shop, hospital, dentist's surgery and so on.
Sharing information
Ask parents to fill out a form giving information about their child. Include questions about the child's emotional and social development.
Provide a feedback system for parents, for example, a suggestions board and a home/setting diary.
Encourage the children to tell you about themselves, for example, what their favourite activities are and so on.
Nursery to Reception
Many children who have been in a nursery or pre-school setting sail through this particular transition. However, some will struggle, particularly the younger children in a class, and those who have language issues or special needs.
The children's concerns might include
Finding their way around, particularly if new to the setting.
Making friends.
Worries similar to those experienced at the transition from home to nursery.
How you can help children to settle
Consider a staggered start, particularly in larger schools.
Create a book or folder of information for the children to take from nursery to Reception, including photos, examples of work and so on.
Take into account the actual age of children, particularly those who do not turn five until the end of the academic year.
Create a variety of 'crossover' projects at the end of the nursery year, for example, visits to Reception, continuation of topics and so on.
Give praise for emotional intelligence as well as for good work and behaviour.
Practical activities to support children through the transition
Create a visual timetable for the children.
Play lots of name games to help the children (and yourself) learn names.
Encourage independence – provide a 'choosing board' where the children can attach their names when they select an activity.
Invite parents in to see short presentations by the children, for example, reciting a poem or performing songs.
Sharing information
Invite each child to talk about themselves – what are their likes and dislikes?
Find time to read information passed on from the nursery setting.
Encourage parents to get involved, for example, by reading with the children, joining the

PTA

, filling out reading diaries and so on.
Reception to Year 1
After the play-centred atmosphere of Reception, the move into Year 1, with its slightly more formalised style of learning, can be quite challenging for some children.
The children's concerns might include
The move to more formal learning – will it still be fun?
Changing to a new class teacher.
Mixing more with older children
How you can help children to settle
Make a gradual change from informal to formal learning.
Focus on developing key skills, such as concentration and cooperation.
Ensure lots of interaction between Reception and Year 1 children. Organise transition 'events', such as joint social activities, assemblies, trips and so on.
Practical activities to support children through the transition
Include some Year 1 activities in the summer term of Reception, for example, a shortened version of literacy hour.
Take Reception children to visit their Year 1 classroom to chat with the current Year 1 children.
Identify those children who might struggle, such as the less able, younger children, those with special needs or English as an additional language. Plan for supporting these children ahead of time.
Sharing information
Ensure that practitioners are given the time and opportunity to share information about the children.
Plan for ways to encourage continued parental involvement as this can often fade away at this stage.
Give parents ideas on how to support their children's learning at home.