Find out about school film screenings of fantastic film adaptations of great children's books.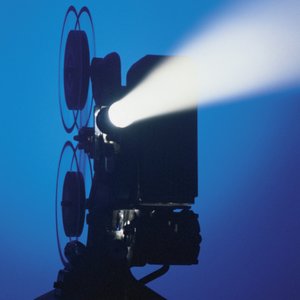 Read the books and see the film
To celebrate National Storytelling Week starting Monday 28 January, the education charity FILMCLUB – supported by Scholastic Book Clubs and NAPE – is launching a 'Book to Film and Back Again' Season and Teaching Guide featuring ten fantastic film adaptations of great children's books.

From The Wizard of Oz to Private Peaceful, FILMCLUB members can order the films for FREE from the FILMCLUB website.
Club leaders can help children enjoy the books that inspired the films courtesy of Scholastic Book Clubs, with a special extra discount on class packs available only to FILMCLUB members. There are also review competitions, live webcasts with stars and authors, and much more!
The fantastic films
Free to state schools, FILMCLUB provides access to a curated catalogue of films from across the world and over 100 years of cinema. Through weekly screenings, online reviewing, industry events and hands-on support it promotes learning in an informal setting while encouraging critical engagement from young people, with proven academic and social benefits.
The films include:
James and the Giant Peach (U) (5+)
The Chronicles of Narnia (PG) (9+)
Coraline (PG) (9+)
Oliver! (U) 7+
The Iron Giant (U) 7+
Percy Jackson and the Lightning Thief (PG) (9+)
Private Peaceful (12) (11+)
Stormbreaker (PG) (7+)
The Wizard of Oz (U) (7+)
Arriety (U) (5+) (based on The Borrowers)
How to get involved
If you're not already a FILMCLUB member, sign up now and select one of our free online inductions this January. Your club will be up and running just in time to make the most of National Storytelling Week and this fantastic joint offer.
For more information or to register:
Visit www.filmclub.org/register
Email schools@filmclub.org
Or call 0207 2884520
"FILMCLUB can be used to engage children in the world of film and to develop a wide range of literacy skills."
Teacher, Henderson Green Community Primary School