Discover the benefits of a child-tracking toolkit that supports both teachers and learners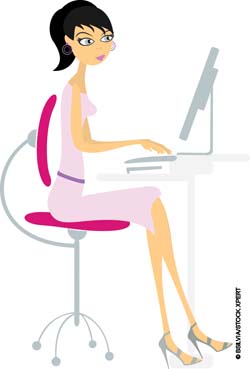 Use the Primary Progress Toolkit to track the levels of your children
Tools
Read the tools that the Toolkit has, alongside our exclusive demo.

Colour coding
The class's Test levels, KS2 targets and Teacher Assessment Levels are recorded in the bottom half of the screen, while their Average Points Scores are calculated at the top. Colour coding shows whether the class is above, equal to or below the expected level according to the Standard Progress measure. Individual child progress is tracked in exactly the same way: standard Progress being calculated from each individual child's KS1 APS.

Charting progress
This graph shows an individual child's progress between KS1 and KS2. Subject lines can be added or subtracted by clicking in the boxes next to the subject names.

Subject specific
This graph shows an individual child's progress in maths. The left panel shows achievement against targets: the right panel shows progress measured in National Curriculum points. Colour coding is used to highlight positive or negative progress.

Termly progress
The Toolkit supports three different styles of tracker grid. This one shows termly progress in maths. The colour coding shows whether children have made progress or not, while yellow is used to highlight those who have made more than three-points progress over the year.
The key to any child-tracking system lies in the ease with which comparisons are made. Often referred to as 'digging down in to the data', it's all about showing and studying the multiple relationships between performance, attendance, ethnicity, date of birth, free meals entitlement, teaching group, gender, and so the list goes on.
What teachers are looking for is those early blips – the first dip in the achievement of Year 3 boys in English, the forward surge in Year 4 maths with 'Mr Brightlad', the inexplicable fall-off among that tight little group of Year 5 girls. Catch these things early and you can evaluate Year 3 English teaching, disseminate Mr Brightlad's skills and carry out extra work with those Year 5 girls. And the same mechanism that told teachers what needed doing, will also tell them whether their interventions are working or not.
Teaching toolkit
A performance-tracking system that is having a particularly positive effect on teachers is the Primary Progress Toolkit. Kate Frood, Head of Eleanor Palmer Primary School in Camden, London, reveals the benefits of using this particular piece of data software: 'I sit down with each teacher and using the Toolkit, we go through their class. I might say something like – 'I know you think you're doing OK, but if we look at the data – this child hasn't actually progressed.'
As users like Kate have discovered, the Primary Progress Toolkit is rooted firmly in primary practice. It was devised in response to a clearly expressed need, then tested, piloted and extensively used in a range of primary schools.Perhaps the most important feature of the Primary Progress Toolkit – and this comes across from its users – is that it's a confidence booster. Once familiar with it, teachers can be confident that they can answer anything that's thrown at them. Monitoring and tracking children's learning can then be backed up with clearly presented figures and graphs – something that comes in very handy during an Ofsted visit.
Hitting the spot
The Primary Progress Toolkit hits a number of key spots. Firstly, the Toolkit suppliers carry out the data input. Teachers simply send their data to them, in whatever form they have it, and the Toolkit comes back to them on a USB flash drive that they can wear around their neck if they choose.
Navigation of the Toolkit is simple and the data is easy to find and display. It includes options for SATs, optional SATs, TAs, FSP scores, targets, Fischer, reading ages and spelling ages, as well as allowing flexibility to suit the user. Teachers can make it fit the way they do things in school, choosing which groups to track, which subjects, when and how. Another added benefit is the comprehensive support service from the Toolkit suppliers. 'They've worked so hard,' says headteacher Kate Frood. 'They listen and respond, and they're always so aware of the needs of teachers who aren't good with technology.'
Further information
The Primary Progress Toolkit (includes the Infant Progress Toolkit which tracks from point of entry): One-year subscription is £525, and a two-year subscription is £895. These prices include importing all your school's data (from multiple sources) and induction training.
Visit the Primary Progress Toolkit website tel: 01279 652183 or email primary_progress_toolkit@dial.pipex.com
Don't forget to view the exclusive demo.
Case study 1

Name: Kim Kirchin
Position: Joint headteacher
School: Studfall Junior School, Northamptonshire
Kim Kirchin has been using the Toolkit at Studfall since 2003, seeing it develop in response to experiences and to changing demands. Now, it's used in a range of ways:
'If you're working with a Year 5 maths set, for example, and you want to know how much progress a particular child – or a group – has made since Key Stage 1, you can see it immediately on a graph. We also look at individual cases of children who are giving cause for concern – we can see the impact on their learning.'
Commenting on how the Toolkit supports performance management, highlighting those children who are falling behind, Kim says:
'You can look at a quick breakdown of the children not making expected progress – even if the group as a whole is performing well.'
Kim explains that careful and detailed tracking is particularly important in a junior school. When children arrive at the end of KS1, having been assessed by their previous school, it's important that the junior school are able to demonstrate progress over the relatively short time that the children are there.
'When we had Ofsted we were able to have a huge number of case studies to hand showing how children had made progress with us,' she says. 'We could bombard our inspector with good information that was clear and easy to understand – the kind of thing that before would have taken weeks to put together.'
Kim also reveals the ease of use and clarity of presentation when dealing with other stakeholders:
'We've used it with our governing body, for example,' she says. 'It's all very visible and we can show progress from KS1 to KS2, highlighting trends and showing individual classes and particular children.
Case study 2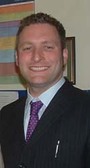 Name: Nick Blackburn
Position: Headteacher
School: Heathfield Primary School, Darlington
Nick Blackburn, Head of Heathfield for just two terms, was keen to bring the Primary Progress Toolkit in to his new school.
'The Toolkit encourages a hands-on approach to data. I can ask all sorts of questions – What about African-Caribbean boys? What about girls on SEN? There's nothing it won't answer. That's a big plus.'
Nick used that questioning facility to enable him to tighten the focus on particular areas.
'Tim Brighouse, former Birmingham Chief Education Officer and London Schools Commissioner, who has also used the Toolkit, recommends choosing a particular area each term and drilling down in to it. So I might choose to look at attainment in Year 4. The Toolkit enables you to do your own mini-Ofsted in that area.'
The Toolkit was particularly helpful to Nick in the school's recent Ofsted inspection.
'Standards last year were at the top end of satisfactory, and I was asked about current standards in Year 6. I was able to show that the average points score for this cohort will go up, and I could show it for the following year too – all very quickly.'