Check out the first in our after-school club series for some finger-licking fun ideas to promote a healthy school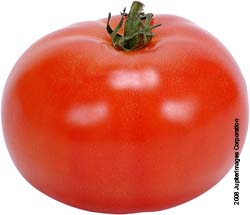 Introduce different ingredients for children to experiment with
Cooking and learning basic cookery skills has always made for an important and popular lesson at our school. It takes place regularly as part of the curriculum and the children benefit greatly from the skills that are covered. It is something that they really seem to enjoy!
Like many schools, we encourage healthy eating. We want our children to take on board the concept of healthy eating and to show them how this can become a way of life, at school and at home. This has involved various activities, including sharing ideas with children and parents as to how healthy foods can be used to make enjoyable meals and snacks. Each year, a 'healthy bodies' team visits us and provides an interactive lesson for each class, teaching the children how to look after themselves and stay fit and healthy. This has led on to assemblies for parents and songs that have been learned to carry the message through.
I really like cookery club… the best bit is tasting it afterwards
Healthy eating
As a school, we have kept a close eye on the school meals that we provide. We've adapted our rules as to what we deem appropriate for children to bring in as snacks – replacing fizzy drinks with water, and crisps and chocolate with fruit. The children have taken to this with great success. Fruit is also now used as a reward in our weekly celebration assembly for the class who have achieved the highest attendance that week.
Our cooking club
Following on from our focus on healthy foods, our healthy foods coordinator felt that it was important for the children to be given the opportunity to acquire further basic food skills in the form of an after-school club. Two of our experienced and wonderful teaching assistants enthusiastically run an hour-long session every Tuesday, directly at the end of the school day. Each term, a different year group is sent home with a letter describing the aims and schedules of the club. The children are asked to bring back a completed consent form, along with a couple of pounds to cover food costs. Presently, our TAs have approximately eight children at a time. This seems to be a manageable size and ensures that each child can take part in the session. The children bring in a plastic container in which to take home a portion of the finished product.
Master chefs
Children are asked to make recipe suggestions and the group discusses what would make a healthy option and why. Recipes that have been included so far are based around fruits, vegetables and meat. Each recipe is kept simple, to allow the children to be able to make it again at home. Successful recipes include animal bread shapes, pizza, muesli bars, salads, quiches, cheese twigs and savoury scones. Methods are described clearly and a range of kitchen tools are used. Each child has a go at every step of the process and we have been overwhelmed by the children's enthusiasm. As one child put it: 'I really like cookery club because I get to cook new things and the best bit is tasting it afterwards. I think it will be really useful when I grow up because I'll be able to cook for my family.'