Find out about SignSpell, an inclusive approach to broadening children's communication, language and literacy.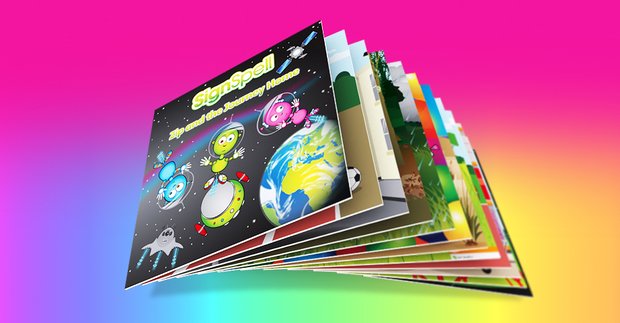 About SignSpell
SignSpell is an inclusive approach to broadening children's communication, language and literacy.
Used by teachers and parents, this fun, effective approach uses aspects of British Sign Language to teach children new physical and practical ways to remember words and spelling. SignSpell introduces them to other ways of communicating and helping them to express themselves.
SignSpell in the classroom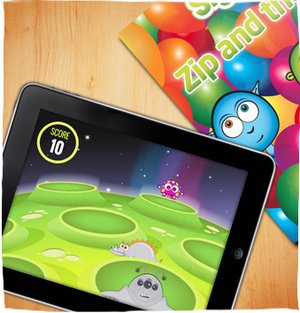 SignSpell is a cross curriculum teaching aid and educational resource for Key Stages 1 and 2 and beyond. It encourages children from the first stages of learning to enjoy reading and develop their key language and literacy skills. It also builds confidence and communication ability.
Encouraging classroom inclusivity for all, we have worked to create an approach with a view to uplifting literacy results across the board. SignSpell is suitable for a range of abilities and is specifically designed around activities that are accessible for all.
SignSpell uses sign language in themes that children can relate to and explore; from numbers, colours and greetings to emotions – supporting the expression of feelings and behaviour.
Our unique approach complements phonics based media and offers an additional strategy to remember words and spelling.
SignSpell for teachers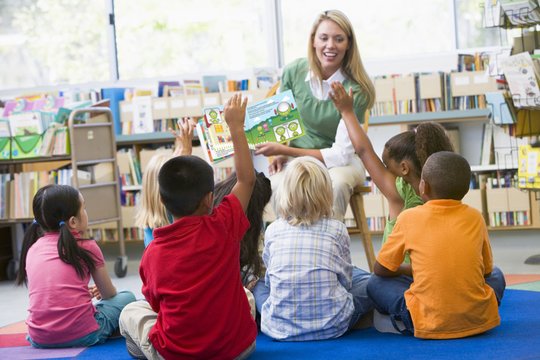 SignSpell offers a fresh approach to support teachers and children with the key communication, language and literacy agendas. You don't even need any prior knowledge of British Sign Language.
SignSpell resources use interactive and game-based techniques; known to improve learning, engage children, build confidence and enjoyment of reading.
We understand a teacher's time is precious. That's why
SignSpell
provides everything needed to take SignSpell straight into the classroom:
Beautifully illustrated books – created to encourage a child's imagination, develop their key reading and spelling skills. The books can also be used for play and practice using the fun games and activities.
50 lesson plans, teacher notes and learning outcomes – designed for one-off themed lessons or as a progressive scheme across the school year.
Interactive whiteboard games and story books – this blended learning approach provides opportunities for children to learn together and practice signs and fingerspelling. Creating a fun learning experience and helping children with retention of memory.
Printable activities and flashcards – these activities can be used for practice or just to add a little fun in the classroom.
Video clips of signed words and phrases – filmed clips of humans signing an extended list of words and phrases help everyone in the classroom! They allow the development from learning single words to using them constructively and contextually.
What they're saying about SignSpell
Teachers found SignSpell to be a fantastic way of inspiring their classes to think beyond standard phonics-based learning. Pupils had great fun learning sign language and interacting with each other in a new way which they continued into the playground. Pupils were focused on the day ahead, using sign language to spell out CVC words in the following English class and to count in maths class.
Dr Rona Tutt OBE, National Literacy Association says, "SignSpell takes a fresh approach to developing children's communication skills… BSL and fingerspelling are introduced, creating an added dimension to the development of young children's language skills and introduces them to another way of communicating, which involves movement."
Nicola Maycock, teacher at The Wainfleet Magdalen CofE School says, "'We have been using the SignSpell resources in a mixed ability class for a while and the children enjoyed them. I was surprised how quickly the children picked up the signs and can now sign words confidently without looking at the images. Signing has worked effectively as a spelling strategy, as well as building on social skills such as working in groups, and creating an awareness of deaf communication."