Read about one teacher's experiences using tablets and mobile devices within lessons.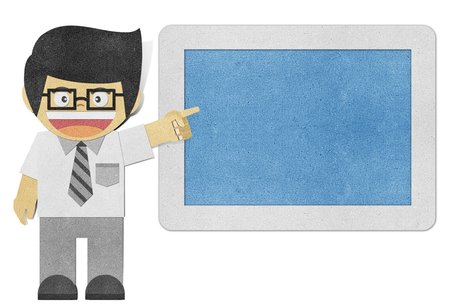 If you hadn't noticed, the world has gone mobile. Most people own at least one digitally mobile device. At a recent school show I noticed that parents had the usual digital camera and phones recording the event but also an array of tablets, held aloft as if the owner was watching their child on TV!
So, what is the advantage of these devices? Firstly, it's the touch. Do you remember the first time you had a go on an interactive whiteboard? There was a slight hesitation and concern about 'getting it wrong' but once understood there was no holding back. Even without any special software, this tool had the potential to open up learning in the classroom. Now an IWB is considered an essential part of the classroom.
The same applies to tablets. Once children get used to using them in class they will not be able to turn away – they will be considered a prerequisite to learning in the 21st century. However, these devices will not take over learning. There will still be a place for books, pens, pencils and junk modelling.
Basic benefits
If you have owned a tablet device you will have, in all likelihood, downloaded a whole range of gimmicky applications, or apps. Apps are small programs with a highly focused use, such as a game or magazine or office tool. My experience is that once you have used these apps a couple of times the chances are you will default to a basic set. Typically these include:
Internet access
e-book reader
basic text editing tool
e-mail
From a child's point of view, the first three are the principal tools. Significant functionality can be had from these devices alone. If you consider the uses of a school computer they are generally linked to standard office programs or the internet.
However, the advantage of tablets is that they can be much more precise and the apps that support this do not have to be expensive.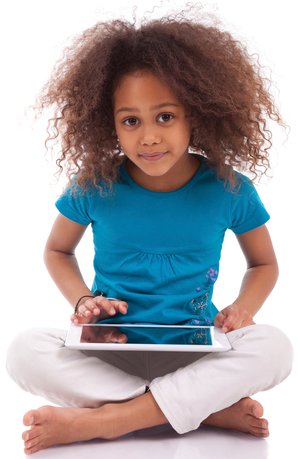 Free apps that offer something new
Khan Academy
In March 2011, Khan Academy launched an iPad application featuring more than 2700 free videos. The app allows users to browse through videos covering topics including chemistry, finance and history (albeit American history). It offers a great deal and Salman Khan has an ability to explain even the most complex idea with clarity.
The app gives users the ability to sync videos between devices without needing an Internet connection. In addition, users will be able to jump back and forth through the material – much like students do with books – as well as interact with lectures and take the material home with them to review at a later time. Any additional work done at home will naturally follow work done in school. The only sticking point is that users need either a Facebook or Gmail account and password.
TED
TED, another non-profit organization, has launched its own education-focused iPad application, TED-Ed. Much like Khan Academy, TED-Ed's app features instructional online videos, but the organization is concentrating on using 'sophisticated animation, professional editing and high-quality production values' to deliver short educational tutorials aimed at high school and college student. Whilst not linked to the National Curriculum, each video poses a range of broad questions that stimulate debate or discussion.
Accelerated Reader
The online reading assessment program has a complimentary app for its resource that is easy to use.
Junior Libarian
A useful parent app informs parents of their child's reading habits and suggests what other books they might like to read based on their past books.
e-readers
The Kindle, the best known of the current crop of e-reader, weighs less than an average paperback. Text displayed on the gadget's six-inch screen is remarkably legible, by virtue of so-called electronic ink, a display technology that is reflective like paper. With no backlighting, it uses less power than other devices, too, extending the time between battery charges.
Some teachers say they are already convinced that e-book readers are what schools need. They are becoming affordable gadgets and with thousands of free books and hundreds of low cost books they are tempting. Personally, I feel there will be a place for children reading 'real' books in school for many years to come but alongside will be devices such as the Kindle – particularly as children progress to the older year groups where they are reading books without images. What will limit the adoption of this resource is cost of uploading titles. Children's books are relatively low cost and to replace whole libraries digitally is expensive and arguably unnecessary at the moment.
Tablets
For the last few years tablets have just had an undisputed king – the iPad. Like the iPod ten years ago, the iPad has almost become the universal tablet of choice. It has helped Apple to grow into the world's largest company. The problem for schools is that to adopt this device you need to have an Apple-savvy technician and a lot of money. These devices do not come cheaply and whilst they are very reliable, a set of 30 will set you back £10,000 and that's before you buy any safe storage. That said, a second generation iPad has come down in price by nearly £100 from a year ago. If Apple follow this trend then expect to see a further reductions.
Over the last year a plethora of new tablets have hit the market. Each offers different options and each is trying to find a different price range. What is clear is that there is room in the market for lower priced models and a competitor to the iPad. Below is a table of the best of the tablets out there at the moment and my guide on their suitability in the classroom. Some devices are yet to be priced or yet to make it over to the UK. All prices are only indicative and may change over the coming months.

For tablets to work you will need a WiFi network. If your school does not have wireless internet then do not get tablets – you're not ready. WiFi installation has come down in price over the last few years and the antennae have become more powerful, which means that a school don't need to buy as many as in the past – a further saving. If you are starting from scratch then you will be looking at around £5,000 for a one form entry school and then typically around £10,000 for a two form entry school.
The temptation for schools is to wade into this market. There is good reason for this – our job is to prepare children for the future but we have a duty to prepare them correctly. Other than the iPad, many of the devices are too new to assess fully.
On a cautionary note, tablets are highly desirable and prime property to be stolen, particularly Apple products. Equally, they are fragile, despite maker's claims. If you are dipping into this form of technology, which I encourage, try buying just eight tablets, possibly low-cost ones such as the Nexus 7 and see how you use them in school before investing thousands into a complete system.
We have invested in a small suite of iPad Mini's (and gone for the cheapest version). The children love that they are learning on iPads but more importantly we are able to use dedicated apps such as Accelerated Reader, Junior Librarian and TED-Ed.