Updated 2014 National Curriculum framework published
8 July 2013
Add to My Folder
Updated programmes of study for the 2014 National Curriculum have been published online.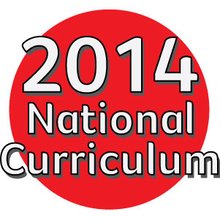 Following a public consultation, the Department for Education has announced the publication of updated programmes of study for all Key Stage 1 and 2 school subjects.
The government has also confirmed that the majority of the current national curriculum will be disapplied from September 2013, in order to give schools more scope to prepare for the introduction of the new national curriculum from September 2014.
The teaching of all national curriculum subjects will remain compulsory, but schools will be able to choose to either follow the existing programmes of study or adjust them to support transition to the new national curriculum. The regulations which will bring this change into effect have now been laid before Parliament and will come into force on 1 September 2013.
The full framework, as well as documents explaining disapplication of the current National Curriculum, can be found on the Department for Education website.