Life is busy when you're a Reception teacher and deputy head, as Tracey Brand explains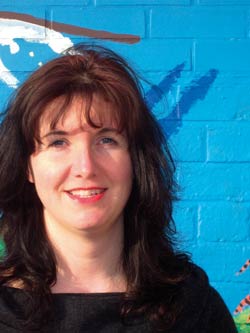 Reception teacher and deputy head
I have been a Reception teacher for 15 years and have always loved working with children. As the deputy headteacher, I am responsible for the Foundation stage and Key Stage 1, with an overview of all practices throughout the school. I have approximately three hours a week 'non-contact' time to carry out my deputy headteacher's role. I am also responsible for personal, social, health and citizenship education throughout the school. I am a teacher governor too, which I see as a crucial role in ensuring the successful leadership of a primary school. I am also an assessor for higher level teaching assistants.
Qualifications
BA (with Qualified Teaching Status), NPQH (National Professional Qualification for Headship.
Contracted hours: 37 hours per week.
Actual hours: 57 hours per week.
My day…
6.30 Immediate rise and shine and off for a walk with my two dogs. As I watch the sun come up I often have some of my more inspiring moments. Then I'm back home and making final preparations to leave.
7.45 I arrive at school. The headteacher is out today, which means that I have to step in if there are any issues. I check the staffroom whiteboard for notices. A member of staff is absent so I sort out cover.
8.55 Today is World Book Day and the children come into class dressed as their favourite storybook character. We read Farmer Duck by Martin Waddell and Helen Oxenbury (Walker Books) and add some musical accompaniments. The children have great fun clucking and mooing!
10.00 We go to the main hall for assembly and congratulate everyone on their efforts for World Book Day. We celebrate the costumes with parades around the hall. There are huge cheers, then it is playtime.
10.45 Back in the classroom and the children settle with their fruit and milk, before launching into bookmark making, telling stories using sign language and talking about their favourite characters. Some children play using storytelling props, some interact with the talking story on the computer, while others happily scribe away in their own special script.
12.00 It's lunchtime, and as the children head to the dinner hall, I open my pasta salad and munch away, checking that my paperwork is in order for tonight's parents' meetings and that lunchtime is running smoothly throughout the school. I check my emails and ensure all is ready for the afternoon
1.00 I register my class and activities begin, led by my teaching assistant with help from a student on a work placement. Year 5/6 buddies join the class and everyone has great fun. Parents come into school to share books and stories, too. There is a real buzz!
3.20 The children get their belongings ready for home time. Time to check the school is tidy and that the staff are ready for our parents' meetings.
5.45 After another dog walk and a quick bite to eat, I am back at school, refreshed and ready to meet parents. Sharing information between teachers, parents and the children is crucial. It is very rewarding when parents tell you how much their child is enjoying school and progressing. After brief discussions with staff about any concerns or issues raised, I am ready to leave at 8.45pm.
9.00 I am now back home… TV on, glass of wine in hand, time to unwind!