Literacy Time

PLUS

welcomes Paul Cookson as Poet-in-residence
3 July 2008
Add to My Folder
A big Literacy Time PLUS welcome to our new Poet-in-residence, Paul Cookson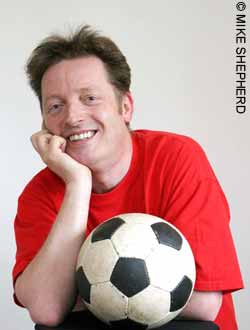 We're honoured to welcome Paul Cookson as our new Literacy Time PLUS Poet-in-residence.
Paul will be giving you hints, tips and resources in the forthcoming year's Literacy Time PLUS issues, to help your class write and perform some amazing poetry.
Find out all about Paul and his plans for the future in our feature below.
You can download two very special poems by Paul here on the website. 'The King of All the Dinosaurs', illustrated by David Parkins, is a perfect partner to the Dinosaur themed resources in our July issue for Ages 5 to 7. While Let No-one Steal Your Dreams (complete with audio) is perfect for sharing with Y6 chiildren off to secondary school this year.