Inspire a love of reading with this selection of novelty books
Our reviewer

Having started her teaching career in South London, Rosie Warden now teaches Year 4 at a primary school in Dover. She was Junior Education PLUS' guest editor last year, and enjoys freelance writing. Rosie has always loved books, and reading with her class is her favourite part of the day. She is currently planning her school's magic-themed book week (anyone know any spells for making marking disappear?).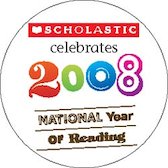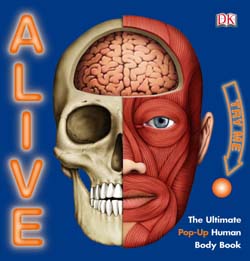 Alive – The Ultimate Pop-Up Human Body Book by Anita Ganeria (Dorling Kindersley, £17.99 HB)
Suitable for: boys; girls; younger readers; older readers
Right from the light-up brain on the front cover and the sound of the beating heart on opening the first page, I was completely enthralled with this book. This is exactly the sort of brilliantly digestible (if you'll pardon the pun!) factual textbook that DK do really well. While the level of the scientific information inside is better suited to older children, the illustrations, amazing pop ups and clear layout make it extremely accessible for seven and eight year olds, too. I particularly liked the lift-up flaps which reveal interesting facts.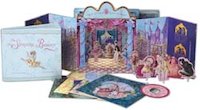 The Sleeping Beauty Ballet Theatre (by Jean Mahoney, illustrated by Viola Ann Seddon (Walker, £14.99 HB)
Suitable for: girls; younger readers; reading aloud
This beautiful box set (it's an understatement to call it simply a book) folds out to create an entire theatre – complete with changeable backdrops and slot-in figurines – enabling the re-enactment of Tchaikovsky's Sleeping Beauty. The storybook itself comes with a CD of the ballet music, and there are lovely finishing touches, such as a piano score of the famous waltz. There is also background information about the composer and the Russian ballet.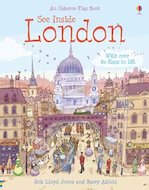 See Inside London by Rob Lloyd Jones and Barry Ablett (Usborne, £8.99 HB)
Suitable for: boys; girls; younger readers; reluctant readers
A journey through London's history from Roman times to the present day, this book provides fantastic opportunities for developing children's speaking and thinking skills. Each page takes a different era, and the lift-up flaps allow you behind the scenes to find out what life was really like, and how people reacted to historical events like the Great Fire, the Industrial Revolution or the Blitz. The book brings home, in a very simple way, how architecture and daily life have changed over the centuries. It's also quite sturdy and well-made, so would withstand the ravages of life in a classroom or school library!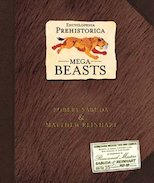 Encyclopedia Prehistorica: Mega Beasts by Robert Sabuda and Matthew Reinhart (Walker, £19.99 HB)
Suitable for: boys; girls; older readers
The paper-engineering skill that has gone into making this book is absolutely phenomenal. Each page opens to reveal colourful pop-up prehistoric creatures (there are more than 35 in total!), from Sabre-Tooth Tigers to woolly mammoths and even the Dodo. The book includes fascinating facts about these ancient beasts, and also makes links to the animals that we see today. However, it would have perhaps been helpful to include an introduction, as well as a final timeline and world map, to help children put all the information in context.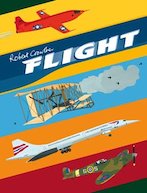 Flight by Robert Crowther (Walker, £12.99 HB)
Suitable for: boys; younger readers; older readers; reluctant readers
A superbly interactive book which charts the history – and even predicts the future – of flight. The pop ups are fairly small scale at the start of the book, but increase in scale throughout, ending with a whole airport on the last page. Pull-out tabs allow children to recreate famous flights, tracing the journey of an aircraft across continents. The book also has a significant amount of detail about fighter planes, which will appeal to boys in particular. This book strikes just the right balance between factual information and visual stimulation.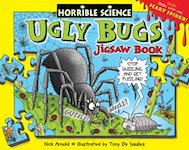 Horrible Science: Ugly Bugs Jigsaw Book by Nick Arnold, illustrated by Tony de Saulles (Scholastic, £9.99 HB)
With suitably-gruesome cartoons of minibeasts, plenty of scientific facts are conveyed in a fun and interactive way. Most definitely 'science with the squishy bits left in'!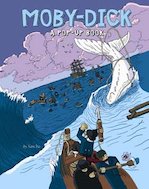 Moby-Dick: A Pop-Up Book by Sam Ita (Sterling, £14.99 HB)
Suitable for: boys; girls; older readers; more able readers
Part comic book, part pop up, each page of this book provides much to explore – I particularly liked the pop-up telescope! Best shared with a teacher, as some of the context and dialect would need explaining.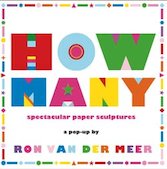 How Many: spectacular paper sculptures by Ron Van Der Meer (Doubleday, £16.99 HB)
Suitable for: boys; girls; younger readers
On the face of it, this is simply a pop-up book of shapes, but on closer inspection, the text stimulates in-depth mathematical thinking, and will help children to extend their vocabulary in relation to shape and space.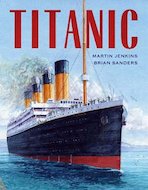 Titanic by Martin Jenkins, illustrated by Brian Sanders (Walker, £16.99 HB)
Suitable for: boys; girls; older readers; more able readers
Complete with ticket, menu and reproduction issue of the New York Times, this book successfully captures a bygone era. Open the cover to reveal a 50cm long-3D replica of the famous ocean liner.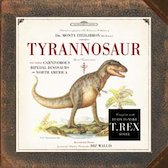 Tyrannosaur by Clint Twist, illustrated by Diz Wallis (Templar, £14.99 HB) *
Don't forget you can win all these books in our 'Giveaways' section!
Suitable for:* boys; girls; younger readers; older readers; more able readers
A cross between a travel journal and a scientific notebook, Tyrannosaur charts the discoveries of a historical fossil hunter, fascinated with the T.Rex. As well as many talking points, it provides an easy-assemble model T.Rex!