Beth Edohasim is currently studying towards an EYPS (Early Years Professional Status). She reveals all about her experience of the training programme and encourages other graduates who love working with children to train for this qualification.
Early Years Professional Status
Early Years Professionals are key to raising the quality of early years provision.
The first five years of a child's life are critical to their development. High-quality early years care and education can help children to achieve their potential. Determined to raise the quality of a child's experience, the Government is recruiting, training and employing a graduate-led workforce in the early years sector, namely Early Years Professionals (EYPs). These are key to raising the quality of early years provision. They will lead the delivery of the Early Years Foundation Stage. They will also support and mentor other early years practitioners.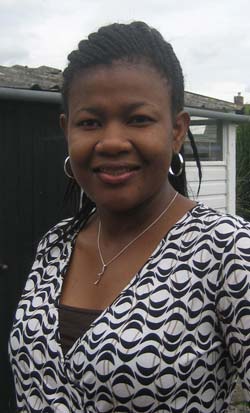 Beth Edohasim encourages others to train for Early Years Professional Status (EYPS)
Those who are currently training to gain Early Years Professional Status (EYPS) come from a wide range of backgrounds with differing skills, experiences and qualifications. But they all have the same things in common. They are all committed, resilient, enthusiastic and determined, with a single vision, which is to make a real difference to the lives of babies, young children and their families.
Work placement training
Training to be an Early Years Professional has been a challenging, but enjoyable experience. I train in my work placement setting during the day and work as a sales advisor with a major bank in the evenings. In between, I also find time to take care of my two young daughters, aged three and one. I have finished my first work placement in a nursery class at a maintained primary school, and am currently doing my second placement at a private day nursery. The training towards achieving Early Years Professional Status includes a leadership and management course, which leads to a Diploma in Leadership and Management. To achieve the Diploma, you must carry out a work-based assignment in the setting. My work-based assignment focused on improving the resources in the outdoor numeracy area of the nursery.
Training to be a teacher?
If you are currently training to be a teacher; doing an NVQ in an educational setting; or just setting off on your first year as an NQT, why not share your highs and lows with other students and teachers on our website? Email studentsandnqts@scholastic.co.uk and if we feature your story, we'll send you a selection of children's books.
I completed my assignment at the nursery three weeks before the start of the school summer holidays, which gave the children the opportunity to make use of the new resources. The assignment was very hands-on and practical and enabled me to input my knowledge into the children's learning and help them towards achieving the Early learning goals in Problem Solving, Numeracy and Reasoning.
My colleagues and I are more than halfway through the training and there is still a lot of work to be done. It's hard work, but we all believe it will be well worth it in the end.
Catch up with the next phase of Beth's training later in the year.