Find out about maths courses, conferences and services from SMaR+.
SMaR+ (Specialists in Mathematical Reasoning and Thinking) is a national provider of early years and primary mathematics professional development. Using highly respected independent consultants, SMaR+ offers courses, conferences, INSET and bespoke school improvement. As an NCETM CPD standard Holder you can be assured of an excellent CPD experience.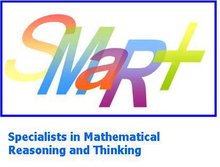 SMaR+ is committed to promoting the teaching of primary and early years mathematics using interesting and stimulating tasks and activities which will help pupils not only improve their mathematical reasoning and thinking but also increase their enjoyment of the subject.
Courses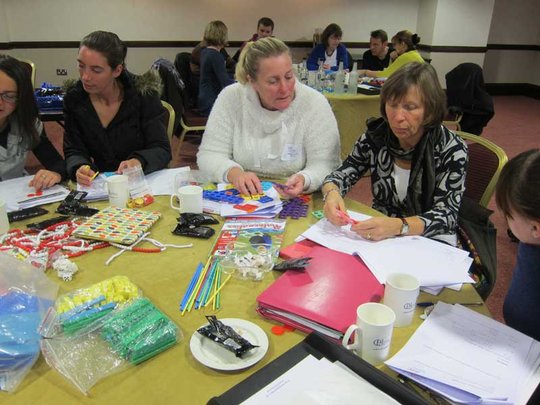 We offer a large course programme across the country. In 2014-15 courses run in London, Canterbury and Salisbury. Our courses range from single days, half-days, x2 days and x2 half-days.
Typical courses this year include:
Problem Solving and Reasoning in Every Lesson (KS1&2)
Fluency, reasoning and problem solving in calculations / geometry / measures / fractions
Exceeding Expectations (providing for high attainers in EYs or KS1&2)
Solving Problems the Singapore Way – an introduction to Bar Modelling
Developing Mental Fluency (KS1&2)
Maths Assessment without Levels
Maths Outdoors (EYs)
Visit our courses page to download our full course brochures and to book online.
Course fees start from £95 + VAT for a half-day course.
Conferences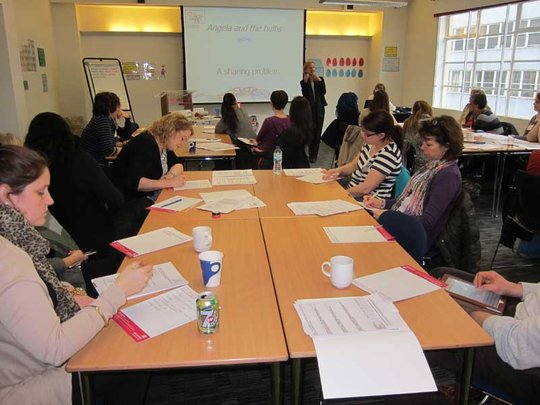 We run annual Primary and Early Years Conferences which are held in London, Canterbury and Salisbury. Our conference workshops are led by our expert consultants but we always invite a guest speaker from the maths education world to deliver our Keynotes.
Alternatively we can provide you with consultants to run workshops and Keynotes for external conferences e.g. for a Local Authority or Teaching School Alliance or run a complete conference for you.
Visit our conference page to view our primary and early years conferences for this year.
Conference fees: £160 per person.
INSET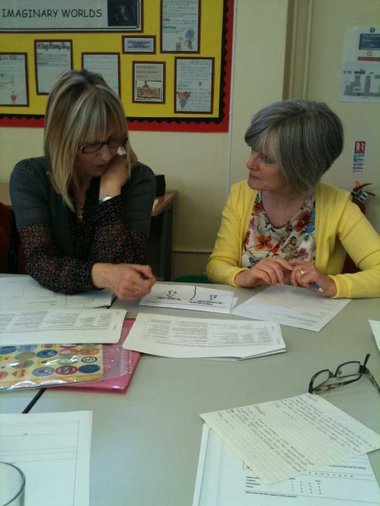 If you are in need of professional development that is finely tuned to your needs then why not invite a SMaR+ consultant into your school. We often have consultants travelling abroad to international schools. We offer all of the following or anything else that you feel is what is needed:
Whole day / half-day school-based InSET
Bespoke conferences for Local Authorities/School Networks
Clusters / Partnerships
Sustained support programmes
School based research
Staff meetings / twilights
Subject leader support
Pre/post-Inspection 'maths health checks'
Parent/ governor meetings
Pupil & teacher workshops
Visit our INSET webpages to read some case studies of our recent work.
Bespoke School Improvement
If you are looking for long-term sustained mathematics support then we can assign you a consultant to lead a sustained programme of support.
Below is an example of what this might look like…
Day 1: In school support visit: Maths Walk with Subject Leader/ HT, assessment, policy & planning scrutinty. Prepare staff needs audit.
Day 2 (+2 weeks): School staff meeting (2 hours): Focusing on pupil progression in 1 core area.
Day 3 (+1/2 weeks): AM or PM: Consultant planning with 2 identified teachers for team teaching the following visit. PM or AM: Working with TAs: Supporting pupils struggling in focus area.
Day 4: AM: Team teaching with 2 teachers worked with in previous week. PM: planning with 2 teachers for team teaching the following visit.
Day 5: AM: As for Day 4
Day 6: AM: As for Day 4
Day 7: AM: Team teaching with 1 teacher worked with in wk 6. PM: Reflection with HT and/ or SL.
INSET fees start at £325 + travel +VAT