Fun, educational, sensory pack with awesome printables!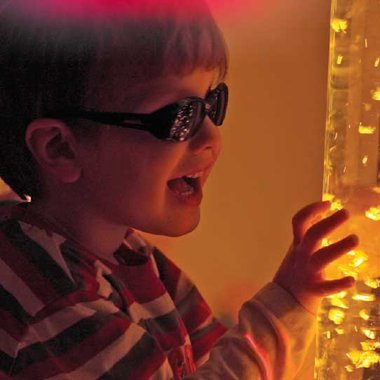 By taking part in RLSB's Little Heroes initiative, children can learn about visual impairment and disability awareness in a fun and stimulating way. In this pack you will find activity ideas to help you introduce the concept to your class or group with a focus on sensory activities. You'll also find some great printables so children can colour in our Little Heroes mascot and decorate their own super hero mask.
Early support for blind babies and toddlers is absolutely essential to ensure they grow up to be confident, independent children who are ready to take on the world when they start school! RLSB specialise in working with parents and children from the moment their child is diagnosed to help the whole family to adapt and live beyond sightloss. Thanks to the generosity of our supporters, we can be with them every step of the way.
Parent and toddler groups
Money raised as part of the Little Heroes initiative will support our specialist nursery and drop-in Parent and Toddler groups which give much needed advice and support to parents and a safe, stimulating space for blind toddlers. Children learn to use their other senses to explore their world and make the most of what limited vision they may have and have a lot of fun playing with the specially adapted toys. Parents meet others in similar situations and can ask our staff about anything on their mind. You can read the story of Ksenia in the pack and how our early years services helped prepare her for school.
Little Heroes activity pack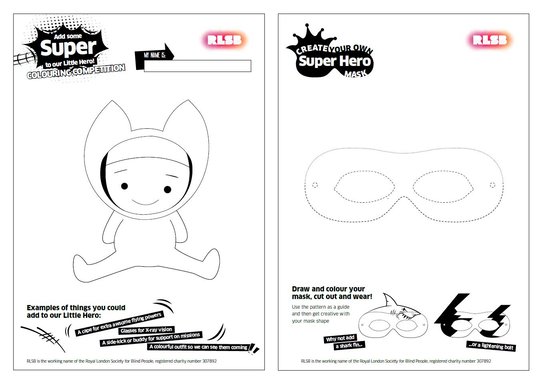 We hope you enjoy using our resources and are grateful for any feedback. We'd love to see pictures of your children if you have a super hero dress up day; get in touch via fundraising@rlsb.org.uk or call 020 7808 6183.
Thank you!
Find out more at the RLSB website.