Find out about English and Maths resources designed for the new curriculum.

It is sometimes really tricky to keep up with the reforms to the UK education system. Over the last couple of years we have seen the introduction of the new CEM 11+ exams and the new Maths National Curriculum will be launched later this year.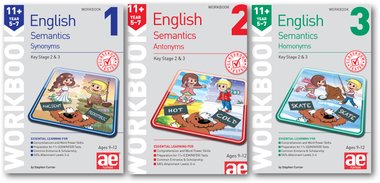 The CEM 11+ exam was introduced to allow all children to 'demonstrate their natural ability and achievement without excessive preparation'. It was declared that it is impossible to prepare for these tests. In our conversations with parents, we have found that the new CEM tests are causing a lot more anxiety amongst parents than the other 11+ testing regimes. There are a couple of reasons for this. Firstly, the tests focus on English to a greater extent than was previously required and secondly, there are no practice papers being released for the CEM tests.

AE Publications has never believed children should prepare for tests by simply going through past exam papers as this does not facilitate learning. It merely highlights a child's weaknesses in a sporadic and confusing manner. Our philosophy is that children need to be taught the technique of 'how to do it' first, then to practise what they have learnt through testing. By teaching technique and methodology and improving a child's overall knowledge base, each child will know how to answer questions using the understanding and skills they have developed. This is more difficult to achieve in the realm of English-based skills but developing a child's understanding of grammar, syntax and how to approach literary text is certainly possible. AEP's range of English materials is geared to do just this. Children will then be more than 'prepared' to write and answer the questions in CEM tests to the best of their ability. Additionally, this knowledge and skill will lay the foundations children can build upon in all their subsequent education.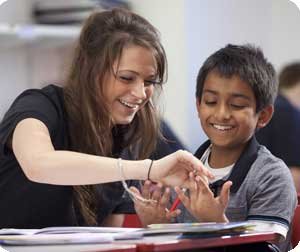 The new Maths National Curriculum, being implemented in the new 2014 Academic Year, is designed to give children a much greater understanding, ability and confidence with numbers from an earlier age. Essentially, the new curriculum is more traditional in its approach and to some extent reflects how Maths used to be taught in schools. The approach is more systematic and organised. Children will be taught number skills leading to algorithms in the four rules of number and their times tables; then decimals, fractions, percentages and ratios. It is a more structured approach and children will have to demonstrate they can perform certain mathematical tasks at specific points along the way. This will be reinforced with plenty of practice in problem solving and the application of mathematical technique.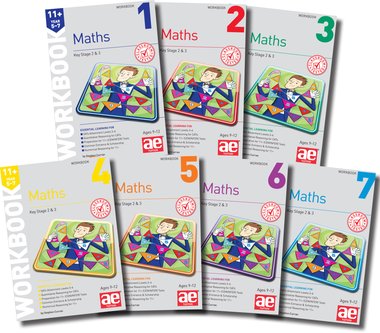 At AEP, we are strong advocates of the changes to the Maths National Curriculum as we have always used this more traditional 'how-to' approach to teaching within all the 'how-to' Maths Workbooks that we have developed. Using these methods, we have seen consistent success when children sit their entrance exams for Grammar and Independent schools and achieve high scores in their SATs tests.
All AE Publications books can be purchased at the AEP bookshop.