Looking for support for pupils?
Worthwhile career opportunities
Helping children with issues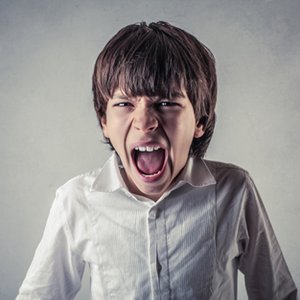 Do you know a child or pupil who…
Is not realising their full potential – academically, or socially?
Has difficulties in learning?
Is disruptive in class?
Has nightmares or has disturbed sleep?
Is at risk of being/is excluded from school?
Has suffered trauma?
Has suffered emotional, physical or sexual abuse?
Is (or in the process of being) adopted or fostered?
Suffers because of separated/divorced parents?
Suffers from anxiety, stress or phobias?
Has suffered a loss or bereavement of any kind?
Finds it difficult to concentrate for more than short periods?
Is withdrawn or continually unhappy?
Is ill, has a disability or shows signs of being on the autistic spectrum?
Finds it difficult to make friends?
Quarrels frequently with peers or siblings?
Bullies others or is bullied themselves?
Displays inappropriate behaviour?
Doesn't play?
Then contact a Registered Play Therapist or Practitioner of Therapeutic Play Skills. Play Therapy will be able to help most, although not all, children with these issues.

PTUK's research, based on over 8000 cases, shows that between 74% and 83% of children receiving play therapy from PTUK Registrants exhibit a positive change, as seen by their teachers and parents. Research also shows big improvements in the classroom in listening, concentration, participation in group work and communication with others.
Searching for a therapist using the Register
You can search the Register of Play and Creative Arts Therapists at
www.playtherapyregister.org.uk
.
People on our register meet

PTUK

's standards for safe and effective practice. This is especially important for working with the most vulnerable client group, children.
It enables members of the public and employers to find practitioners easily and to understand what they offer.
It provides an assurance of high quality practice.
It provides commissioners with additional assurance when placing contracts for services for working with children's social, emotional, behaviour and mental health problems.
All registrants are checked for fitness to practice at least once a month.
This is the first and, so far, the only register for Play Therapists, to be accredited by the Professional Standards Authority (PSA) who oversee the regulation of health and social care in the UK, an independent body, accountable directly to Parliament. Registration is very important. Don't risk using anyone to work with children's minds who is not qualified to be registered under a scheme overseen by the PSA.
Career opportunities
Help children with emotional, and behaviour problems – change their lives and yours!
Train as a Registered 'Certified Practitioner in Therapeutic Play Skills' or as a 'Certified Play Therapist'.
There is an estimated latent demand for over 17,000 Play Therapists in the UK. There are currently less than 2000 qualified practitioners.
There are excellent opportunities to start a new career or add new skills to your present ones in teaching, nursing, counselling or as a psychologist or social worker. The recognition of the quality of the work of PTUK's Registrants by the PSA in April 2013 opened up more career opportunities.
When trained to the required standards you can work full time, part time, as an independent private practitioner or integrate the new skills into your existing work.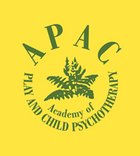 The leading Play therapy training provider,
APAC
, provides courses that are the only ones that meet the requirements of the Play Therapy UK Register. Join over 300 trainees on this year's programme! Course include:
Post Graduate Certificate in Therapeutic Play Skills
Post Graduate Diploma in Play Therapy
MA in Practice Based Play Therapy

These are validated by Leeds Beckett University for the academic awards and by Play Therapy UK for the professional ones and entry to the register.
There are nine venues, so there should be one near you: Antrim, Barnsley, Bristol, Edinburgh, Huntingdon, London (Central), Manchester, Truro and Tunbridge Wells.
Courses run Friday, Saturday, Sunday to minimise your time away from work. There are also 15-day intensive training sessions at a Summer School in a beautiful location in the south of France.
Send for our 28 page career and training guide:
Email: mokijep@aol.com
Postal: Penny Milne, APAC – The Coach House, Belmont Road, Uckfield, East Sussex TN22 1BP
Phone: 01825 761143
Web:www.playtherapy.org.uk