Can dance really help to improve writing standards? Can reading prose and poetry actually inspire music? Jay Mathews believes that linking creative subjects to core literacy teaching can not only improve children's reading and writing, it can also improve their behaviour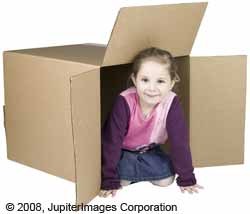 No one is oblivious to the importance of reading and writing at a young age: the phonics debate has been raging in the media for quite some time; the focus of interest arising from any newly published performance tables is usually on achievement in reading; and literacy is a core topic in teacher training.
It's a different story, though, for the creative subjects of music, art, dance and drama (MADD). In recent years, little time has been dedicated to preparing teachers to teach these creative subjects and as a result they have all too often been neglected in the time-pressured primary school environment. More recently, however, the creative subjects have come to the fore, and their importance is being recognised once again.
Why is creativity important?
In the days before every child had one (or even several) games consoles and their own dedicated TV channels, children used their imaginations to a greater extent. Today, too many children lack the opportunity to explore and experience their own adventures and have to rely on visual stimulation which, while being vibrant, limits a person's ability and inclination to create their own world.
Yet creative inspiration, the ability to step into the realm of imagination, is vital for enjoyment of reading and even more so for creative writing; if children have no experiences or inventiveness from which to draw, they are unable to develop their writing even at a basic level. No wonder then, that in literacy SATs, writing standards have fallen behind those of reading. Quite simply, many children find writing creatively difficult.
But this is where music, art, dance and drama can come in. All these creative subjects encourage learners to come up with original ideas, themes and often characters. And all allow children to be on a level playing field: those who perhaps are less able academically can often shine and take the lead in such classes. Creativity is not linked to intelligence and there are no right or wrong answers; children have the freedom to express themselves and to bring their own creative ideas and skills together.
The creative arts can also give children the opportunity to learn in a kinaesthetic way – a way in which many boys learn effectively.
Music:
Create a picture in sound, using untuned percussion instruments, body percussion or voice, to create the atmosphere for a specific part of a story or poem.
Art:
Paint pictures of the expressions of characters in a story to analyse how they are feeling, or examine paintings to gather information about the time and place of a story setting and to consider the artist's technique.
Dance:
Using music, compose a sequence of three connecting movements to represent a character from the text. Describe your movements in words and phrases. For example, Tim – sly and furtive; stillness; sharp, strong, attacking.
Drama:
Encourage children to be hotseated in role as characters from a story or poem.
Links with literacy
The relationship between the creative arts and literacy is not always obvious. What bearing does dance have on reading – or music on writing, you might ask?
I see literacy as a piece of woven cloth, with the warp representing the formal literacy skills needed to read and write successfully, and the weft representing the creative subjects which hold it together and make literacy come alive. In fact, the first four strands – no pun intended – of the literacy framework require children to interact with each other – interaction which is made possible through being creative.
Weaving music, art, dance and drama into reading and writing need not be a challenge. The box to the right contains some simple examples to try.
Fun and interactive classroom experiences such as these can fill children with ideas of their own, which they can use in their writing.
When one of my classes read Goodnight Mister Tom, I encouraged the children to debate, as villagers, whether evacuees should come to their village. The discussion became rather heated, with children fully embracing their new roles. A persuasive argument task was then set where children had to put across their personal point of view, the opinions of others and then draw a conclusion. Having just experienced the debate first-hand for themselves, they were able to develop really thorough arguments.
There are many other ways in which writing activities can be incorporated into creativity exercises. They can happen at any stage throughout that activity, even after just one task, and the writing can be in a variety of forms; stories, letters, a story strip, factual writing, brochures, posters and poetry all become relevant when tied into kinaesthetic activities.
Positive side effects
More and more schools are, once again, moving in the direction of themed learning. And this is something I wholly endorse. Rather than compartmentalising learning and structuring it into lessons, joined-up learning allows children to understand the reason behind, and relevance of, their learning.
It also leads to marked improvements in behaviour: children who better understand why they are learning things are more engaged and focused on that learning. Attention-seeking problems go out of the window, as every child of any ability is able to join in and therefore raise their self-esteem.
Being creative in the classroom is not something to be afraid of and need not be a chore. Not only do the creative subjects of music, art, dance and drama give teachers the opportunity to make literacy more fun, they also enable children to explore their ideas and rediscover their imagination – away from the visual stimuli of television and computers.