An information text providing biographical information on sportsmen and sportswomen who have become Olympic legends. Courage, determination, talent and strength are all qualities this group share.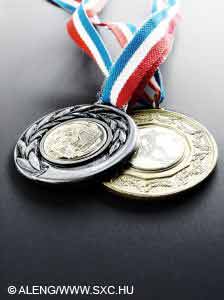 Shared learning and teaching
Before reading
Establish what the children already know about the modern Olympics. Clarify facts about where and when they have been held, what sports are included and the medal system.
Challenge the children in pairs to think of as many Olympic sportspeople as they can. Discuss what qualities they all have – eg, determination, talent, courage and strength. Talk about why we might refer to them as 'a legend'.
What information do we need to know about these people – eg, where and when they were born, nationality, sport, number of medals won.
Shared reading
Display the poster and discuss features of presentation and order of information. Which parts of the poster are the readers drawn to first? Do the photographs influence which entries they read first? Do they recognise any of the personalities? What additional information can we get from the photographs – era, age, gender?
Invite individuals to choose and read an entry to the class, explaining their choice. Encourage the listeners to comment on the chosen athlete's achievements and think about what is remarkable about each one. What makes them a legend?
Previous learning
Children need to: be able to work effectively in a group; explain organisational features of texts; maintain consistency in non-narrative, including purpose and tense; use appropriate language to make sections hang together.
Look at the structure and format of each entry. Discuss the consistent layout including use of bold print, punctuation and order.
Pronounce unfamiliar words by segmenting them into syllables and making plausible phoneme choices.
Clarify the meaning of technical vocabulary (eg, slalom, Paralympics).
Responding
Clarify the historical background – eg, the Nazi influence in the 1936 Berlin Olympic Games.
In the children's opinion, which athletes have overcome the greatest obstacles?
Can they think of other strong role models in sport? Where can we find out more about these people?
Scan the text for phrases, adjectives and adverbs that underline their legendary image (eg, bravely, amazing, inspirational). Re-read the section leaving these words out. How does this affect the reader's response?
Discuss the paragraph structure, the use of complex sentences, clauses and phrases that provide essential additional information.
Key learning outcomes:
To actively include and respond to all members of the group;
To use knowledge of organisational features of texts to find information effectively;
To summarise and shape material and ideas to write convincing and informative non-narrative texts.
Group and individual work
Find out more about chosen athletes – or the athletes on the activity sheet – using the internet and present an argument about the importance of their achievements.
Using computer programs, produce additional information cards, in the style of the poster. Less able children could produce cards about class members, including where and when they were born, nationality, favourite hobby and achievements.
Plenary
Debate which of the athletes most deserves the title of 'legend'.
Share examples of the additional information cards. How is the information presented?
Find information on other inspirational personalities who could be described as legends. Create a display of 'People Who Inspire Us'.