This poster supports On-screen resource 1 in Literacy Time PLUS for Ages 7 to 9, May 2008. It will help children analyse the structure of traditional story genres and understand the difference between fairy tales, myths, legends and fables – a useful step before writing stories within these genres.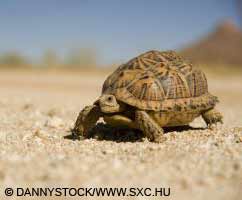 Shared learning and teaching
Shared reading
Begin reading the poster. Give examples for the genres identified. Compile a list of other examples.
For each poster section, ask for examples – eg, story openings, repeated phrases, heroes and villains.
Collect the children's ideas and direct them to other examples. Use this visual and creative work for a classroom display.
Continue reading the poster. Discuss and explain the differences between the four genres. Ask the children to identify which genre their favourite stories belong to, and why.
Look at Figures 1 and 2 and discuss visual ways of representing story structure. What other methods are there? Visually represent another well-known story.
What kind of text is the poster? Explore the features the author has used – eg bulleted lists, sub headings, diagrams, clear and concise information.
Previous learning
Children should have some experience of traditional stories from work on these genres done in KS1.
Preparation
Before using the poster, read examples of the four story genres – fairy tales, myths, legends and fables.
Responding
Choose a genre and use the checklist from the poster as a guide. Working in pairs, think of a story from this genre and find examples of the features the poster identifies. If more guidance is needed, you could focus the work on a story they already know well. Repeat this activity over several lessons, exploring all four genres. Children could present their findings to the class orally, visually or using presentation software.
Shared writing
Using the poster, plan a new story for one of the four genres. Ask for contributions regarding content, characters, themes and phrases.
Model the story opening, referring to examples from other stories, or use the planning and writing frames in On-screen resource 1. Subsequent lessons could model further writing of the story to clarify how it is planned and structured within a set genre.
The finished story could be represented using the story hand or story mountain methods.
Key learning outcomes:
To classify a story according to its genre and give reasons to support the decision;
To plan and write stories using a variety of written and visual planning methods;
To share own stories with the class in a variety of ways and identify genre.
Group and independent activities
Provide short extracts of stories from given genres. Look for examples of criteria given on the poster – eg, repeated phrases, opening sentences, typical themes. This activity can be differentiated to meet children' needs.
Collect words and phrases from the four genres that are particularly effective examples of storytelling.
Ask children to create their own posters or IT-based presentations for one genre, including genre-specific criteria and story extracts.
Create a sorting key or diagram to classify stories.
Use the activity sheet below to plan a new story for a given genre. This could be annotated by the teacher if a specific genre is required, or children could add the criteria for their own choice.
Use the story hand and story mountain methods to record known stories or to plan new ones.
Plenary
At the end of this work, ask the children to share their stories with the rest of the class.
Use the poster to work out which genres the stories belong to and evaluate their effectiveness.